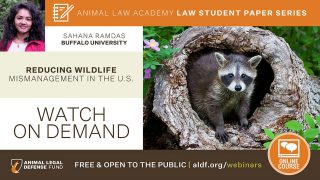 Law Student Paper Series — Reducing Wildlife Mismanagement in the U.S.
Presented 2/18/21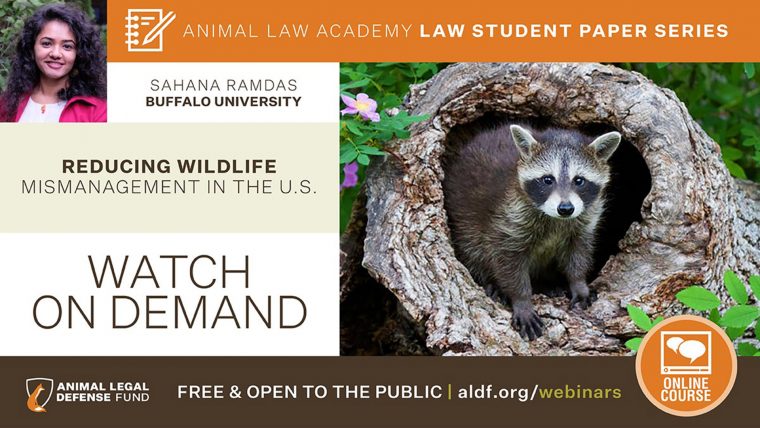 Despite persistent misguided beliefs, hunting does not reduce conflicts between wild animals and humans. Join Sahana Ramdas, Buffalo University, in a presentation analyzing the misaligned role played by the U.S. regulatory bodies, with a focus on ways to reduce conflict without compromising on the protection of wildlife and nature preservation. A brief Q&A to follow.
This webinar has been pre-recorded. Watch it now!
Resources
Related
The USDA fought to keep the numbers hidden from public view, ultimately paying $15,000 in attorneys fees in settlement

Today the Delaware County district court granted a motion for contempt filed by the Animal Legal Defense Fund against Cricket Hollow Zoo and its owners, Pamela and Thomas Sellner, seeking the whereabouts of more than 100 animals who "disappeared" prior to a court-ordered rescue.

Edie Falco narrates the Animal Legal Defense Fund film demanding transparency in factory farming
Join the Animal Legal Defense Fund's email list to stay up to date on lawsuits, legislation, and regulations affecting animals.
Sign Up Now