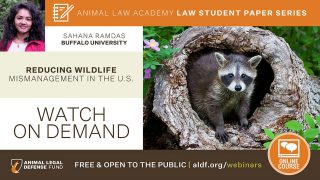 Law Student Paper Series — Reducing Wildlife Mismanagement in the U.S.
Presented 2/18/21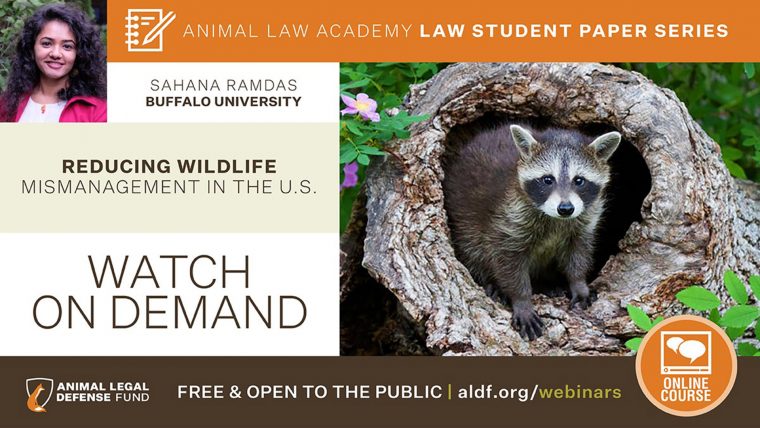 Despite persistent misguided beliefs, hunting does not reduce conflicts between wild animals and humans. Join Sahana Ramdas, Buffalo University, in a presentation analyzing the misaligned role played by the U.S. regulatory bodies, with a focus on ways to reduce conflict without compromising on the protection of wildlife and nature preservation. A brief Q&A to follow.
This webinar has been pre-recorded. Watch it now!
Resources
Related
Numerous violations documented at the facility of inadequate animal care

Alternative sentencing program in Fulton County, Georgia pairs shelter dogs with criminal defendants to offer both training and a second chance

Lawsuit sheds light on the need to recognize legal rights for animal cruelty victims.
Join the Animal Legal Defense Fund's email list to stay up to date on lawsuits, legislation, and regulations affecting animals.
Sign Up Now