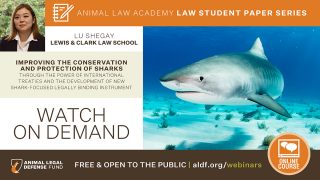 Law Student Paper Series — Improving the Conservation and Protection of Sharks Through the Power of International Treaties and the Development of New Shark-Focused Legally Binding Instrument
Presented 2/4/21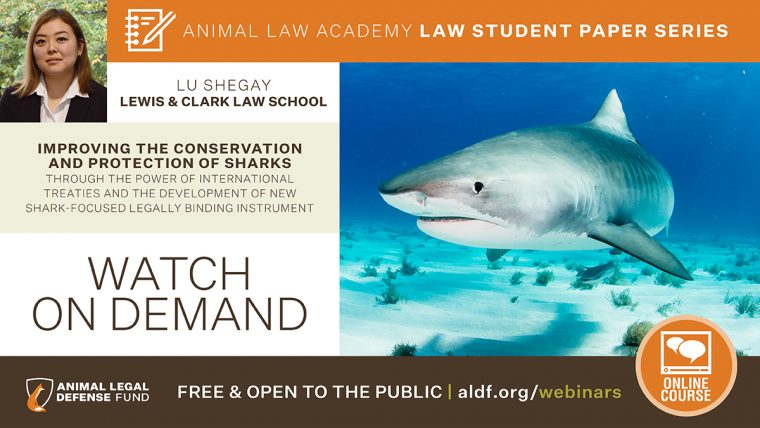 Aquatic animals are an often-forgotten category of animal, historically receiving less attention and consideration from the public. Approximately 100 million sharks are killed every year for various purposes, while tens of millions of them are caught for food consumption. In this presentation, Lu Shegay, Lewis & Clark Law School, will discuss how certain countries treat sharks within their legal frameworks, as well as analyze the international instruments that can help improve protections for sharks. A brief Q&A to follow.
This webinar was pre-recorded. Watch it now!
Resources
Related
On March 23, 2023, Judge Julie Rubin of the federal district court in Maryland issued a decision, ruling that the United States Department of Agriculture (USDA) acted unlawfully by denying a petition for rulemaking to improve the standard for the psychological well-being of primates in research

Numerous violations documented at the facility of inadequate animal care

Alternative sentencing program in Fulton County, Georgia pairs shelter dogs with criminal defendants to offer both training and a second chance
Join the Animal Legal Defense Fund's email list to stay up to date on lawsuits, legislation, and regulations affecting animals.
Sign Up Now