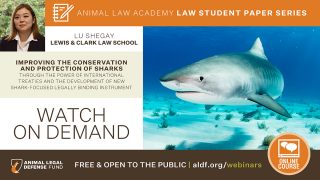 Law Student Paper Series — Improving the Conservation and Protection of Sharks Through the Power of International Treaties and the Development of New Shark-Focused Legally Binding Instrument
Presented 2/4/21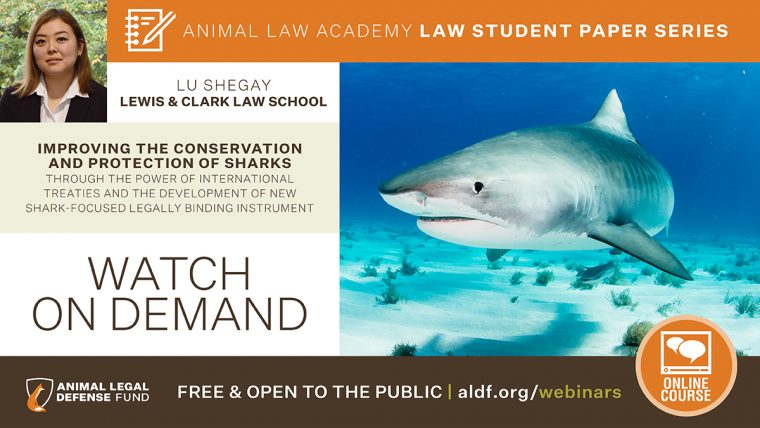 Aquatic animals are an often-forgotten category of animal, historically receiving less attention and consideration from the public. Approximately 100 million sharks are killed every year for various purposes, while tens of millions of them are caught for food consumption. In this presentation, Lu Shegay, Lewis & Clark Law School, will discuss how certain countries treat sharks within their legal frameworks, as well as analyze the international instruments that can help improve protections for sharks. A brief Q&A to follow.
This webinar was pre-recorded. Watch it now!
Resources
Related
Edie Falco narrates the Animal Legal Defense Fund film demanding transparency in factory farming

D.C. Court of Appeals rules Animal Legal Defense Fund can pursue its claims

Animal Legal Defense Fund-led coalition wins major victory for animal protection, food and worker safety, and the First Amendment
Join the Animal Legal Defense Fund's email list to stay up to date on lawsuits, legislation, and regulations affecting animals.
Sign Up Now