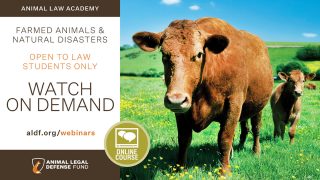 Farmed Animals & Natural Disasters
Presented 10/6/21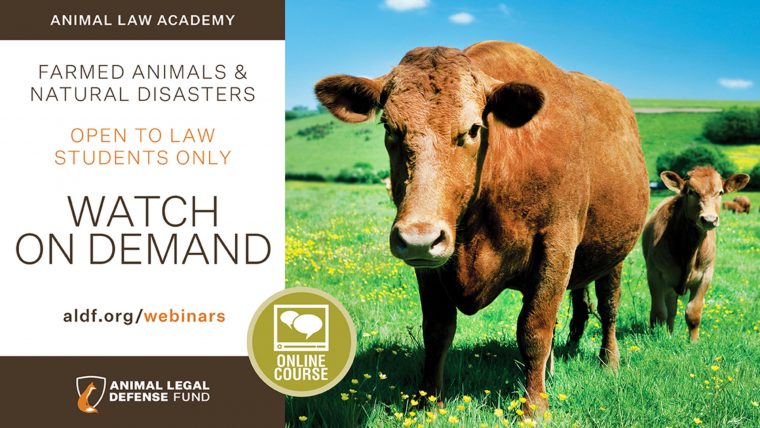 Natural and weather related disasters are on the rise across the country, from droughts in California to hurricanes throughout the southern coast, and animals are often left with virtually no protections or plans to get them to safety. The Animal Legal Defense Fund is committed to mitigating the changing climate's impact on animals through litigation, legislation, policy, and education. This webinar will walk law students through the animal-related issues at the center of such disasters and the limited laws that address the welfare of these animals. At the end of the webinar, students will be introduced to an opportunity to participate in the inaugural Animal Legal Defense Fund Student Scholars' Writing Workshop on this issue.
For more information, reach out to Priscilla at prader@aldf.org.
Registration for live attendance is only open to law students, but a recording will be made available on the website at a later time.
This webinar has been pre-recorded. Watch it now!
Resources
Join the Animal Legal Defense Fund's email list to stay up to date on lawsuits, legislation, and regulations affecting animals.
Sign Up Now
Related
The gift of more than $1 million will fund the program over the next four years

This action is for U.S. residents only.

The victory follows the passage of a factory farming law and efforts to curtail the construction of new mega dairies in the state