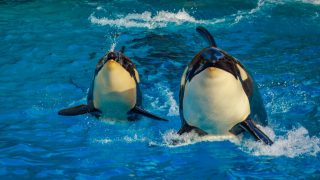 Don't Fall into the SeaWorld Spin Zone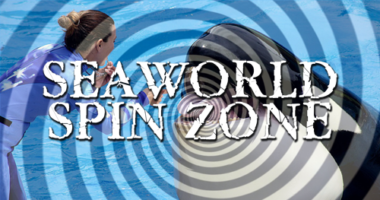 Contrary to some of the misleading news reports yesterday, SeaWorld is not ending its orca show at the San Diego amusement park. Unfortunately, numerous media outlets reported misinformation about the press release SeaWorld issued earlier in the day. SeaWorld's November 9, 2015, release states, in pertinent part that:
"The company has initiated production on a new orca presentation for its San Diego park. The new experience will engage and inform guests by highlighting more of the species' natural behaviors. The show will include conservation messaging and tips guests can take home with them to make a difference for orcas in the wild. The current show, One Ocean, will run through 2016."
SeaWorld Entertainment, Inc. Announces New Partnerships and Business Initiatives During Investor and Analyst Day Presentation (November 09, 2015) (emphases added).
As you can see, SeaWorld San Diego is not ending the orca show. The entertainment company is merely repackaging the orca show in San Diego in an apparent attempt to create the ruse of conservation for its exploitative confinement of whales.
However, no matter how many "conservation" messages SeaWorld includes with its new orca show, there's no escaping the fact that it is an entertainment show based on the use of orcas who are deprived of adequate space, enrichment, social and family bonds, and the ability to live lives that bear any resemblance to those of their wild counterparts.
So what's the impetus for SeaWorld's sudden shift in its messaging and presentation of the orca show only at its San Diego facility?
It appears that SeaWorld is quickly trying to rebrand its orca entertainment in San Diego in the wake of the California Coastal Commission's ("Commission") decision to grant SeaWorld San Diego a permit to expand Shamu tank, but only on the condition that SeaWorld does not use the tank for any orcas other than the eleven currently housed there (i.e., only if SeaWorld San Diego phases out holding orcas in captivity as each of the eleven pass away).
On October 15, 2015, SeaWorld announced that it intends to sue the Commission to challenge the permit condition, illustrating that it has every intent of continuing to breed and expand its supply of captive orcas.
SeaWorld's intent to force California taxpayers to pay for the entertainment company's lawsuit to fight for captive breeding and its announcement about the revamped orca show in San Diego is also being accompanied by new messaging that largely co-opts language from the animal protection movement.
Indeed, SeaWorld's latest spin on its business concerns the "fundamental rights" and "humane" treatment of orcas while touting its role in "animal rescue." SeaWorld's rush to adapt its orca show and its messaging is truly an indication that the Blackfish effect is continuing to take a toll on the entertainment company. The company's attendance and profits have plummeted, and rather than adapting its business model to an innovative vision that would reflect and respect public sentiments against the use of captive wildlife as profit-making tools, SeaWorld appears to be doubling down on a broken, exploitative, and inhumane business model.
Don't buy the hype. While SeaWorld continues to give its exploitative entertainment model a makeover, Animal Legal Defense Fund is standing ready to pursue all available legal remedies against SeaWorld until the use of captive orcas is a relic of the past.
And just last week, U.S. Congressman Adam Schiff (CA-Burbank) announced his intent to introduce the Orca Responsibility and Care Advancement Act, a federal bill that would prohibit the wild capture and captive propagation of orcas at all marine parks in the U.S. Stay tuned for updates!
Related
This year's Florida legislative session promises to be one of the busiest yet for animals. The Animal Legal Defense Fund is in the halls of the legislature every day – advocating for animals who would otherwise not have a voice.

The Animal Legal Defense Fund grieves the death of Kayla, a 30-year-old orca whose death SeaWorld announced on Monday. And we renew our call for Florida and other states with captive orcas to pass and enact stronger orca protection laws.

Two years ago, SeaWorld promised that this current generation of captive orcas would be the last.