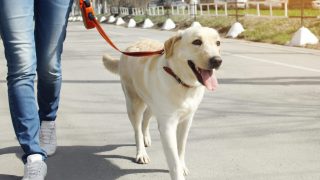 Animal theft is a crime and not uncommon. The exact number of stolen or ransomed animals per year is unknown, as reporting to law enforcement is inconsistent and for the incidents that are reported, there is no national system to compile the data. Here are some tips to help you keep your companion animals safe at home —and, in case your pets are stolen, to help you get them back to you, where they belong:
Be aware of the issue and your environment: Animals who are left unattended and unmonitored are more vulnerable to pet theft (and other abuses). Take precautions like not leaving your animals alone in the yard, and not tying them up outside of a store while you go inside.
Keep clear and current documentation connecting you with your animals: This could include adoption papers, veterinary records, proofs of purchase for animal care supplies, and identifying photographs.
Keep contact information on animal collars and tags updated: Use phone numbers and/or email addresses that are legible and reliable.
Have your animals microchipped:You can have your pet microchipped at most animal shelters or veterinary clinics. Sometimes shelters, rescue groups, and other organizations will hold free or low cost microchip clinics. Be sure to register the chip with the manufacturer's registry, and with universal microchip registries like Michelson Found Animals' registry. Update your contact information with these registries, if you move or change your phone number.
Be familiar with your neighborhood and its animals: Enable your neighbors to do the same. Where dog walkers and pet sitters are involved, encourage introductions so that suspicions are not misplaced.
Invite your police precinct and/or a crime victim advocate from your local prosecutor's office to address and advise your neighborhood: These law enforcement representatives can let you how serious an issue pet theft is in your community, and any patterns of pet theft you should be aware of.
Call the police: Pet theft is most often a violation of a state's general theft and larceny laws, and a few state criminal codes specifically address the theft of animals—for example, Michigan, New York, and North Carolina. If your pet is stolen or if you witness a suspected pet theft, a 911 call is appropriate. The dispatcher will triage and route the call. Victims of pet theft should file formal written complaints with their local law enforcement and humane agencies.
Alert the news media: If your pet has been stolen, reach out to local TV news stations and newspapers. They can help amplify your effort to find your stolen pet.
Post flyers in your neighborhood, and to social media: Alert your community and engage them in your effort to find your stolen pet. Put up flyers in and near your neighborhood (lost and stolen pet flyer templates can be found online). Take advantage of social media in looking for your lost pet. Post to your community's lost and found pets Facebook pages and to Nextdoor. You want to reach as many people as you can to help be on the lookout for your stolen pet.
Search for sale ads: If your pet has been stolen by a pet flipper, he or she may wind up for sale online. Check local message boards and for sale ads.
Check your local animal shelters and online adoption listings: A stolen pet may wind up at an animal shelter. Visit your local shelters in person to see if your stolen pet is there. Stolen pets are sometimes left at veterinary clinics and with groomers, as well. Also regularly check online adoption ads.
Related
This action is for U.S. residents only.

The victory follows the passage of a factory farming law and efforts to curtail the construction of new mega dairies in the state

Lawsuit filed by the Animal Legal Defense Fund and The Good Food Institute asserts that the law imposes unclear and vague standards on plant-based meat producers