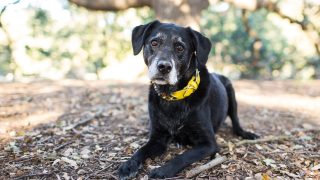 Colorado: Keep Companion Animals with their Families!
This action is for Colorado residents only.
Colorado's housing market is among the nation's most expensive after two years of pandemic-induced growth. As a result, too many families have been forced to choose between their companion animals and their housing. The Pet Animal Ownership in Housing bill, H.B. 1068, would increase protection for families living with companion animals. As amended, provisions in H.B. 1068 would:
Prohibit insurance companies from discriminating against homeowners based on a dog's breed;
Limit the amount a tenant can be required to pay as a security deposit and as "pet rent" for companion animals; and
Ensure any animal left behind in the event of an eviction is cared for by a local animal shelter or rescue and that information about the animal's location is shared with their family.
Urge your Colorado state senator to support H.B. 1068 today to help keep companion animals with their families!
Related
On March 23, 2023, Judge Julie Rubin of the federal district court in Maryland issued a decision, ruling that the United States Department of Agriculture (USDA) acted unlawfully by denying a petition for rulemaking to improve the standard for the psychological well-being of primates in research

Numerous violations documented at the facility of inadequate animal care

Alternative sentencing program in Fulton County, Georgia pairs shelter dogs with criminal defendants to offer both training and a second chance