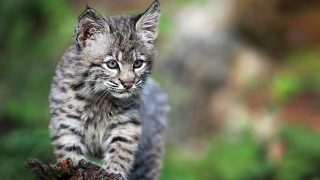 California Humane Lobby Day
June 4, 2019 – 9:00 AM – 5:00 PM
Join the Animal Legal Defense Fund and the Humane Society of the United States for California Humane Lobby Day on June 4th in Sacramento!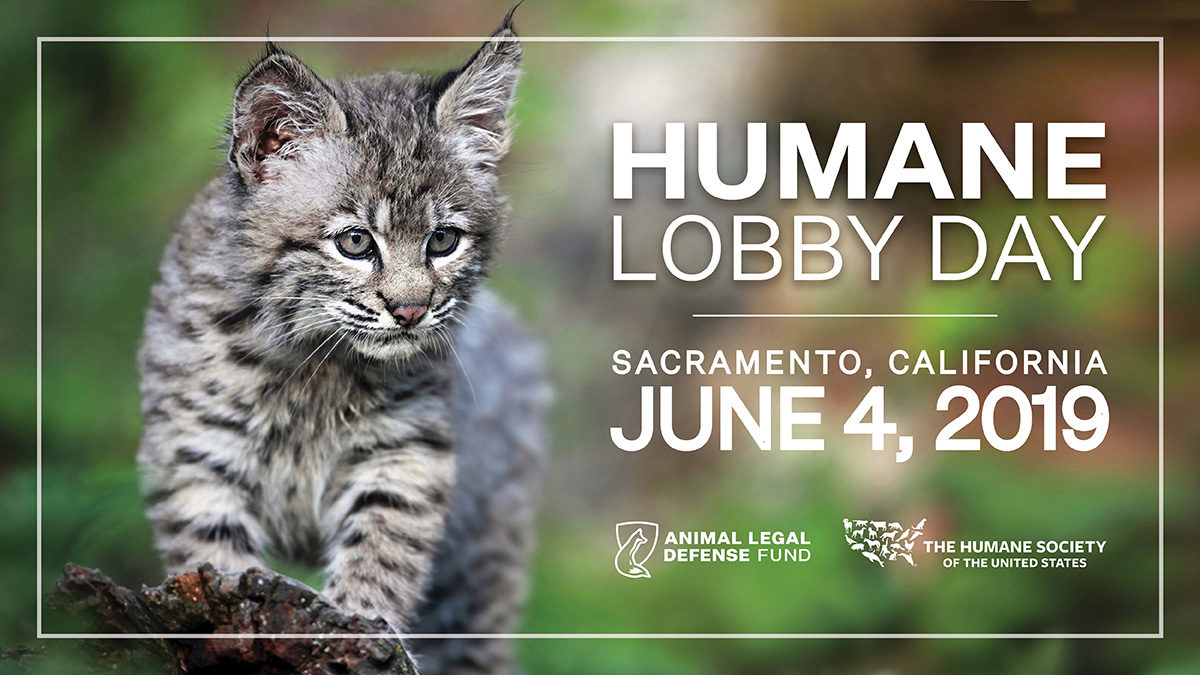 You'll learn how to make real change for animals in California, as well as meet with your legislators' offices to talk about landmark legislation including:
The California Ecosystems Protection Act – a wildlife protection bill that bans super-toxic rat poisons
A historic sales ban on fur products sold in California
The Animal Cruelty and Violence Intervention Act – a bill addressing the link between animal cruelty and violence against humans that aims to stop the escalation of dangerous behavior
A moratorium on the trophy hunting of bobcats
This is a must-attend event for animal advocates! No prior experience is required to get involved. We will provide the support you need to make the largest impact. In addition, we're also co-hosting a workshop focused on how to pass positive ordinances for animals at the local level on June 3rd.
Date: June 4th, 9:00 AM – 5:00 PM
Location: Westminster Presbyterian Church
1300 N Street (N St. and 13th St.)
Sacramento, CA 95814
Please review this list of recommended lodging if you'll be staying in the area overnight. For more information,visit the registration page.
Related
The Animal Legal Defense Fund filed a lawsuit against the United States Department of Agriculture (USDA) under the Freedom of Information Act (FOIA) over the agency's critical redactions in a contract between the USDA's Wildlife Services program and a Colorado slaughterhouse, outlining plans for slaughtering geese rounded up in parks across Denver.

The Animal Legal Defense Fund released the second in a series of white papers — COVID-19 and Factory Farming —providing policy recommendations to address industrial animal agriculture's role in our heightened risk for zoonotic diseases outbreaks, like COVID-19, and its potential to be the source of the next global pandemic.

These awards celebrate chapters that have shown incredible efforts in advancing animal law and advocating for animals through original projects and initiatives. Animal Legal Defense Fund Student Chapters are a vital part of the growing animal law movement.