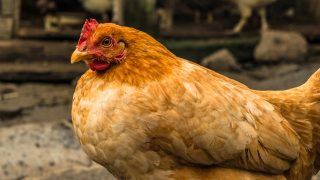 Animal Legal Defense Fund Nominated for Best Law Website in the 23rd Annual Webby Awards
Supporters can vote online to help the animal advocacy organization win Internet's top honor
Contact: media@aldf.org
San Francisco, CA – The Animal Legal Defense Fund, the nation's preeminent legal advocacy organization for animals, is nominated for Best Law Website in the 23rd annual Webby Awards. The New York Times describes the Webby Awards as the "Internet's highest honor." More than 13,000 entries spanning 70 countries were considered this year. Fewer than 10 percent were chosen as nominees.
Founded in 1979 by attorneys active in shaping the emerging field of animal law, the Animal Legal Defense Fund has blazed the trail for stronger anti-cruelty laws, stronger enforcement of those laws, and advancing the interests of animals through the legal system. The Animal Legal Defense Fund launched its new website nine months ago with the assistance of Threespot, an independent digital agency committed to helping others.
"We're thrilled to be nominated for this year's award," says Animal Legal Defense Fund Executive Director Stephen Wells. "Our website was designed with engagement and user experience in mind — to provide a captivating experience for users to learn about the need for increased legal protections for animals and what they can do to get involved."
"Nominees like the Animal Legal Defense Fund are setting the standard for innovation and creativity on the Internet," says Claire Graves, executive director of The Webby Awards. "It is an incredible achievement to be selected among the best from the 13,000 entries we received this year."
As a nominee, the Animal Legal Defense Fund is also eligible to win a Webby People's Voice Award, which is voted online by fans across the globe. From now until April 18th, Animal Legal Defense Fund supporters can cast their votes on the Webby Awards website.
Partners in Protection program makes it easier than ever for members to help animals throughout the year. It simplifies the donation process for you by automatically charging the amount you specify to your credit card every month.
Join Now
Related
As the Animal Legal Defense Fund combats dogfighting by working with state officials to create stronger laws and more effective penalties for those who engage in this crime, we're also hard at work to ensure the best possible outcomes for dogfighting victims.

The Animal Legal Defense Fund, the nation's preeminent legal advocacy organization for animals, and Humane Rescue Alliance (HRA) are offering a $10,000 reward for information leading to the arrest and conviction of the person or people responsible for the abandonment and stabbing of a senior-aged dog named Ladybell on July 12, 2020.

Earlier this summer, the driver of a pig transport truck struck and killed longtime animal advocate Regan Russell. The circumstances regarding her death are not fully known to the public, but top to bottom, the animal agriculture industry is rarely held accountable.