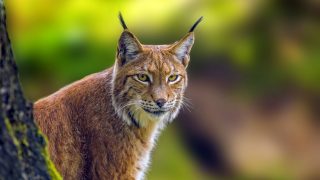 Animal Law Course – Emergency Course Grants
Through its Animal Law Program, the Animal Legal Defense Fund supports the teaching of animal law in law schools. Recognizing that COVID-19 related budget cuts and faculty layoffs are forcing law schools to cancel elective animal law courses, the Animal Legal Defense Fund is expanding its existing "seed grant" program to also offer emergency grants to law schools who have had to cancel an animal law course for COVID-19 related reasons. Emergency course grants are available to any accredited U.S. law school. Grants will be made for amounts up to $5,000, to be used for faculty compensation. Grantees will be required to submit a report within 60 days of the end of the semester in which the course is taught. Grants may be awarded for fall, spring, or summer semester courses. Applications will be reviewed as they are received and grants will be awarded on a rolling basis while grant funds are available.
Law students and faculty are encouraged to apply, but all applications must receive appropriate institutional approval before they are submitted. Only complete applications will be considered. If you have questions, please contact Priscilla Rader, Education Program Manager.
To apply, please submit the form below and return it to Priscilla Rader.
Join the Animal Legal Defense Fund's email list to stay up to date on lawsuits, legislation, and regulations affecting animals.
Sign Up Now
Related
The Animal Legal Defense Fund filed a lawsuit against the United States Department of Agriculture (USDA) under the Freedom of Information Act (FOIA) over the agency's critical redactions in a contract between the USDA's Wildlife Services program and a Colorado slaughterhouse, outlining plans for slaughtering geese rounded up in parks across Denver.

The Animal Legal Defense Fund released the second in a series of white papers — COVID-19 and Factory Farming —providing policy recommendations to address industrial animal agriculture's role in our heightened risk for zoonotic diseases outbreaks, like COVID-19, and its potential to be the source of the next global pandemic.

These awards celebrate chapters that have shown incredible efforts in advancing animal law and advocating for animals through original projects and initiatives. Animal Legal Defense Fund Student Chapters are a vital part of the growing animal law movement.