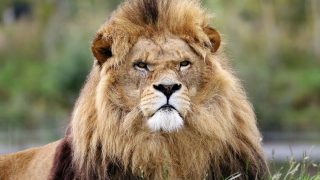 Animal Legal Defense Fund Petitions to Revoke Dental License of Cecil the Lion's Killer
Animal Legal Defense Fund Files Complaint Seeking Minnesota Board of Dentistry Investigation of Walter James Palmer
Contact:media@aldf.org
Minneapolis, MN. — Today, the national nonprofit Animal Legal Defense Fund filed a complaint with the Minnesota Board of Dentistry seeking investigation of Walter James Palmer, the dentist who admitted to torturing and killing Cecil the lion. By killing Cecil Palmer may have violated Minnesota's standards of professional conduct, which prohibits "gross immorality" and other unprofessional conduct.
This is not the first time that Palmer has engaged in immoral behavior. Palmer previously pled guilty to felony charges in 2008 over the illegal killing of a bear in Wisconsin. Specifically, Palmer pled guilty to one count of "making material false statements regarding a matter within the jurisdiction of the executive branch of the government of the United States" – a serious crime that carries a maximum sentence of five years in prison.
Palmer allegedly paid $55,000 to hunt Cecil, an internationally beloved 13-year-old lion, the alpha male of his pride, and fitted with a GPS collar by Oxford University researchers. According to news stories about the incident, Palmer and his guides lured Cecil from his refuge at the Hwange National Park, shot him with a crossbow, tracked the wounded lion for 40 hours, and fatally shot him. After killing Cecil, Palmer allegedly posed for photographs over the dead body, decapitated Cecil, skinned him, and left the remains.
Cecil's killing has been widely condemned as support for hunting in general has declined, and as more people have become aware of the capacity for animals to suffer.
"There is no question that what is alleged is grossly immoral." said Stephen Wells, executive director of the Animal Legal Defense Fund. "Our supporters in Minnesota want to see their Board of Dentistry uphold the high standards of the profession and revoke Mr. Palmer's license."
The Animal Legal Defense Fund's complaint is available by request.
Related
The lawsuit alleges federally endangered and threatened animals such as the tigers, lions, and ring-tailed lemurs are receiving inadequate care at Tiger Creek

Thanks to Animal Legal Defense Fund supporters, a tiger named Nila, two lions — Buddy and Missa, two ring-tailed lemurs, a Mikado pheasant, a military macaw, and a blue-and-gold macaw will at last have access to species-appropriate habitats and enrichment.

The Act has authority to protect federally endangered and threatened animals such as the tigers, lions, and ring-tailed lemurs enduring inadequate treatment at Tiger Creek