2015 Advancement of Animal Law Scholarship Winners
The Animal Legal Defense Fund Advancement of Animal Law Scholarships are awarded to law student members of our student chapters based upon demonstrated commitment to ALDF's mission, "to advance the interests and protect the lives of animals through the legal system." Recipients are actively involved with their Student Animal Legal Defense Fund (SALDF) chapter while in law school and show promise in the field after graduation.
Meet the 2015 Recipients!
Sarah Hanneken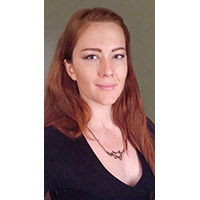 Sarah is a 3L at the John Marshall Law School in Chicago. She has served as president of her school's SALDF chapter since 2014, and as vice president before that. Her passion for animal advocacy is the main reason she decided to go to law school and remains the driving force behind her academic achievements and career goals.
Since becoming president of the John Marshall SALDF, Sarah has organized numerous animal law related events at her school, including a Careers in Animal Law panel discussion with prominent Chicago-area animal attorneys; community screenings of Cowspiracy, The Ghosts In Our Machine, and Fowl Play; activities in commemoration of ALDF's National Justice for Animals Week and Speak Out For Farmed Animals Week; and recently raised over $1,500 at her law school's "Pro Bone-O" fundraising event to benefit Trio Animal Foundation.
Sarah has worked as a law clerk at ALDF since August 2014 and continues to assist with legal research and writing for the organization's Litigation and Legislative Affairs programs. On her own time, she has spearheaded numerous animal-related efforts in the Chicago area, including a campaign to completely overhaul the Cook County Department of Animal & Rabies Control. She also successfully lobbied to prevent the mandatory killing of feral cats in North Chicago and is working with other Chicago-area SALDF chapters to pass an ordinance banning the declawing of cats. Sarah is currently working with legislators in the Illinois state capital to pass a bill she drafted in her law school's legislative drafting course to protect court-case dogs from excessive periods of impoundment.
After law school, Sarah intends to maintain close ties with the John Marshall SALDF chapter and provide support for its continued presence as a major animal law resource in the Chicago area. She hopes to return to the school for speaking engagements and to provide assistance training new officers, promoting the chapter's upcoming events, and providing logistical support however possible. Most of all, she is thrilled to soon be able to pay forward the generosity and support she received from ALDF and other established animal attorneys while she was in law school by making herself available as a resource to future John Marshall law students interested in the field of animal law.
Alicia Prygoski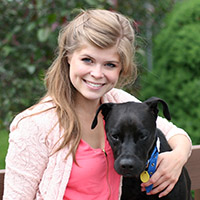 Alicia is a third year student at Western Michigan University Cooley Law School and serves as the president of her SALDF chapter after having reactivated it in June of 2014. As president, she has organized several events including film screenings of "The Ghosts In Our Machine" and "Guilty 'Til Proven Innocent," and an animal cruelty prosecution conference that WMU-Cooley SALDF co-hosted with the State Bar of Michigan Animal Law Section. Her SALDF chapter has also campaigned for the Keep Michigan's Wolves Protected initiative, and for farmed animals during ALDF's Speak Out for Farmed Animals Week. Community involvement is important to Alicia, so she makes sure her SALDF chapter maintains an active presence by volunteering at their local animal shelter and holding fundraiser for various local shelters and rescue groups. Alicia is primarily interested in legislative advocacy, so she regularly submits written testimony on behalf of WMU-Cooley SALDF on animal-related legislation and attends legislative hearings. Alicia won second place and an additional award for "best bill and fact sheet" at the 2015 National Animal Law Competitions in the Legislative Drafting and Lobbying Competition.
In addition to her role within SALDF, Alicia is a student member of the State Bar of Michigan Animal Law Section and a volunteer District Leader for the Humane Society of the United States, where she advocates for federal level animal protection legislation and takes action on key HSUS campaigns. She also volunteers with Michigan's Political Action Committee for Animals as a manager for their state-level legislative voting record and a city leader, where she monitors animal issues within her township. This summer, Alicia is researching Ag-Gag laws for Michigan State University College of Law's Animal Legal and Historical Center, and she is also working with students from Michigan State's professional colleges to pass an anti-tethering ordinance in her community. Alicia has written two animal law research papers, one on the Twenty-Eight Hour Law, and another about the legislative feasibility in Michigan of passing a law to protect animals left in hot cars.
Alicia plans to use her law degree to advocate for animals through the legislative and policy arena, lobbying to pass animal protection-oriented legislation. Alicia is passionate about helping all animals, but she would like to focus her efforts, in some capacity, on advocating specifically for the welfare and protection of farmed animals.
Priscilla Rader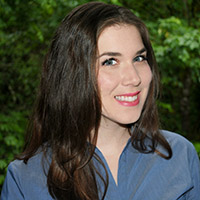 Priscilla Rader is entering her third year at Lewis & Clark Law School in Portland, where she will serve as Co-Director of its LC SALDF chapter after previously serving as its Public Relations Chair. In addition, Priscilla served as the Animal Law Conference student coordinator for 2014. With that position, she was part of the planning committee and helped with all stages of the conference's development. Additionally, she planned and hosted the first annual Celebrating Animals through Art Exhibit and was responsible for coordinating and managing conference volunteers. During her first year summer, she interned with Mercy for Animals where she focused on farm animal protection efforts and legal issues surrounding undercover investigations. Currently, Priscilla clerks with Animal Legal Defense Fund's Litigation Program and has helped with several large cases that require creative lawyering and detailed analysis.
Aside from law-related interests, Priscilla has devoted much of her life to animal rights. She received her B.A. from Pacific University in Philosophy: Ethics, Society, and Law. There, she specialized in animal ethics writing her capstone thesis on Virtue Ethics and Non-human Animals, for which she argued that we are obligated to consider our behavior towards animals in our interpretation of what it means to be a virtuous person. She is a board member for Wildwood Farm Sanctuary, where she works with local colleges and student groups to promote humane education and volunteer opportunities. Additionally, she is involved in local efforts to bring Oregon Zoo elephants to sanctuary, to promote shelter reform, and to end breed specific legislation.
Priscilla will spend her summer continuing her work with ALDF; she will also clerk with Center for Animal Law Studies, acting as a research assistant for an upcoming book on Animal Law. She plans to use her law degree to effectuate positive change on behalf of animals holistically and hopes to further advance the validity of animal law, animal protection, and animal rights.
Andrea Rodricks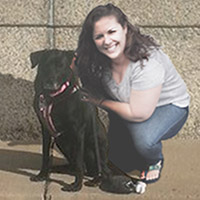 Andrea Rodricks is entering her final year at Pace Law School, where she is completing dual J.D. and MBA degrees. Andrea has been involved with the Pace Law SALDF chapter since her first year, when she was elected 1L Representative and helped coordinate such events as a donation drive for the animal victims of Hurricane Sandy. During her second year, Andrea was elected Vice President and worked to further her SALDF involvement by coordinating many events and initiating dialogue in order to start a Meatless Mondays campaign on campus. In addition, she took on the role as student liaison for the Humane Education Program, working with the Westchester County District Attorney's Office. Most recently she served as President of the Pace Law SALDF chapter, and coordinated numerous events, including a Vegan Thanksgiving with a speaker panel, the Fourth Annual Picnic with Pups, and the first joint environmental organization film screening. As President, she also continued the Meatless Mondays campaign and was able to secure further commitments from Pace Law's food service provider.
In addition to her involvement with the Pace Law SALDF chapter, Andrea currently serves as the Regional Representative for the NYC area SALDF chapters. Through this role, she plans and coordinates events that promote collaboration between the local SALDF chapters and the mission of the Animal Legal Defense Fund, including the first New York SALDF Animal Law Symposium, which focused on Ag-Gag laws and factory farming.
Andrea has actively undertaken internships in order to develop additional experience in the field of animal law. She interned with the Animal Welfare Institute in their Farm Animal Department, where she drafted comparisons of animal welfare amongst third party certifiers, which looked at different standards across many agricultural industries. She also had the opportunity to work with the Wildlife Law Department, where she drafted a 60-day notice of intent to sue for an issue under the Endangered Species Act. This summer, Andrea is interning with the Humane Society of the United States as a Regulatory Intern in their Federal Affairs Department, and will be working on legislative and regulatory projects.
Andrea attended law school with the intent of practicing in the area of animal law after graduation, and plans to use her law degree to provide legal assistance to the non-profit sector in order to help further legal protections for animals and animal advocates.
Related
On January 15, 2019, the Virginia Court of Appeals affirmed the conviction of a man who was charged with violating the state's bestiality law after videotaping encounters he had with a woman and her dog.

Maryland Residents, Ask Your Maryland Legislators to Enact HB 213/SB 143 to Protect Rays from Killing Contests

The Animal Legal Defense Fund is offering our assistance in investigating the death of a zebra who died after being left out in last week's record breaking subzero weather in northern Indiana. We also renew our call for stronger animal protection laws.