2012 Advancement of Animal Law Scholarships
The Animal Legal Defense Fund's Advancement of Animal Law Scholarships are awarded to members of Animal Legal Defense Fund Student Chapters based upon commitment to Animal Legal Defense Fund's mission–to protect the lives and advance the interests of animals through the legal system. Scholarship recipients act as mentors for their chapters after graduation.
The following nine students received the scholarship for their outstanding work in the growing field of animal law.
Rachel Brockl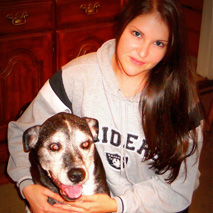 Rachel attends law school at Golden Gate University School of Law (GGU) in San Francisco, California, where she is President of her school's Animal Legal Defense Fund Student Chapters. Rachel graduated cum laude from San Francisco State University in 2010 with a degree in Criminal Justice. Rachel is most proud of the "West Coast Fires Victims with Pets" fundraiser she initiated which helped raise funds for those in need. Rachel has also contributed pro bono assistance to Oakland Animal Services (OAS) to establish an Animal Abuser Registry modeled after Megan's Law. She plans to use her legal career to protect animals at a nonprofit or with a District Attorney's Office in California.
DeAnna Davidson-Denny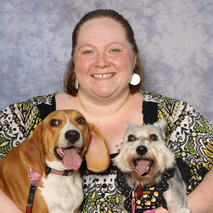 DeAnna Davidson-Denny is in her second year at University of Arkansas William H. Bowen School of Law, where she is president of the school's Animal Legal Defense Fund Student Chapters, which has raised funds and supplies for local animal shelters, partnered with a program that allows prisoners to work with shelter dogs, and will help host the Animal Law CLE for the area's legal professionals. After graduation, DeAnna would like to lobby for stricter animal protection laws to show how crimes against animals are often linked to crimes against people. DeAnna and her husband are parents to four dogs and three cats, all rescued from abuse.
Zach Ferguson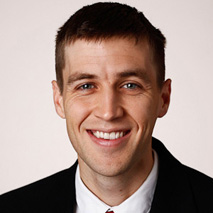 Zach is in his second year of law school at the University of North Carolina. After serving as treasurer, he became president of his school's Animal Legal Defense Fund Student Chapter. The group maintains a high profile through the monthly "Shelter Dog at the Law School" event, a faculty pet photo contest, pro bono projects, a Humane Lobbying Day in Raleigh, a Animal Legal Defense Fund Student Chapter lending library, and an animal law questionnaire sent to candidates running for state office in the 2012 elections. Zach is most proud of the annual Animal Law Symposium the chapter began last year, the first in North Carolina. Zach is engaged to the chapter's vice president, Stephanie Mellini, and they look forward to using their legal skills to protect animals after graduation.
Kelly LaToza Levenda
Kelly LaToza Levenda is in her third year at Lewis & Clark Law School where she serves as co-director of her school's Animal Legal Defense Fund Student Chapter. Kelly also compiles and sends out Lewis & Clark Animal Legal Defense Fund Student Chapter's bi-weekly action alert that includes animal related news, events, jobs, and volunteer opportunities. During law school, she completed a research project on federal and state laws for Minnesota Voters for Animal Protection and participated as a source checker and associate editor for Animal Law Review. She currently works with Farm Sanctuary to study cognitive abilities of animals through Animal Law Clinic and clerks in the Animal Law Program for Animal Legal Defense Fund. After graduation, she will use her scientific background to improve conditions for animals on farms.
Mia Logan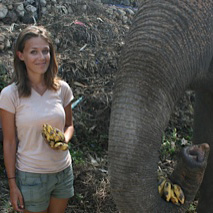 Mia Logan is a second-year student at the University of Miami School of Law, where she serves as vice president of community outreach for her school's Animal Legal Defense Fund Student Chapter. Prior to law school, Mia volunteered at the Kindness Ranch–Animal Sanctuary for Research Animals, a sanctuary and rehabilitation center for animals formerly used in laboratory testing. As a law student, Mia is most proud of organizing volunteer opportunities at a local wildlife refuge center, the Pelican Harbor Seabird Station. She is certified to teach humane education in schools through the Humane Education Advocates Reaching Teachers (HEART). Upon graduation, Mia plans to use her law degree to advance wildlife and habitat protection. Next semester, she will contribute to the restoration of the Everglades National Park as an intern at the National Parks Conservation Association's Sun Coast Regional Office.
Heather MacKinnon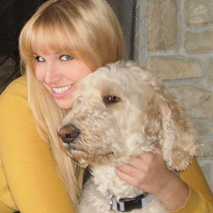 Heather MacKinnon is in her third year at Valparaiso University School of Law where she serves as her Animal Legal Defense Fund Student Chapter's treasurer. She has worked with Best Friends Animal Society, an organization working to prevent unnecessary euthanasia of shelter pets in the United States. Heather also worked as a legal extern with the Equal Justice Alliance, with Odette Wilkins, the founder of the Equal Justice Alliance. She also volunteered with the Nonhuman Rights Project. Heather was appointed student vice-chair of the American Bar Association (ABA), Tort Trial & Insurance Practice Section (TIPS) of the Animal Law Committee (ALC). Heather was also appointed a student representative of the Animal Law section of the Indiana State Bar Association. In the future, Heather plans to use her legal education to lobby for changes in laws to better the lives of animals.
Michelle Pawliger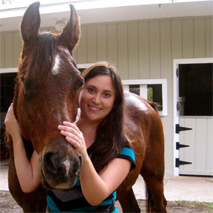 Michelle Pawliger is in her final year at Lewis & Clark Law School, where she served as 2011-2012 co-director of her school's Animal Legal Defense Fund Student Chapter. Michelle helped bring a variety of influential speakers to campus through the Animal Law Conference and Speaker Animal Legal Defense Fund Student Chapter Series. She also lobbied for animal protection bills at the state and federal levels and served on the Animal Law Review Editorial Board as a 2011-2012 Submissions Editor. Currently Michelle works with the Animal Law Clinic to help prisoners around the country obtain vegan meals. After school, Michelle plans to use her law degree to push for strong federal and state legislation to protect animals. Michelle also hopes to start a small animal sanctuary in order to continue having hands-on experience with animals.
Krystil Smith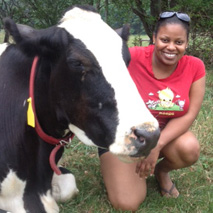 Krystil Smith is a third-year dual-degree Juris Doctor and Master of Environmental Law and Policy candidate at Vermont Law School (VLS). Krystil has been active with the VLS Animal Law Society (ALS) and serves as its treasurer. She is most proud of Pet-a-Palooza, which features a pet photo contest fundraiser, local pet vendors and veterinarians, and an information table with tips, tools, and advice on taking care of animals. Prior to law school, she engaged in extensive animal rights activism in the Washington, D.C. area. In law school, she has written animal law articles for legal and ethical journals and participated in the National Animal Law Competition, where her team earned recognition as the "Best Brief-Finalist." After law school, she hopes to work full-time for an animal protection nonprofit, practicing animal protection law.
RaeLeann Smith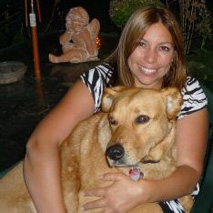 RaeLeann Smith is in her last semester of school at The John Marshall Law School in Chicago, Illinois. She is the president of her school's Animal Legal Defense Fund Student Chapter and, as the first vegan president, implemented a vegan-only food policy for group events. She also organized the first farmed animal law class taught at the school. RaeLeann has worked as a lobbyist for national animal rights organizations, and with former Ringling circus employees in an effort to publicize first-hand accounts of animal abuse. Through her efforts, RaeLeann was instrumental in getting four elephants out of the circus. She also conducted exotic animal training sessions for law enforcement and animal control officers, and hopes to work closely with law enforcement as well as Animal Legal Defense Fund Student Chapter in the future.
Related
An international fight to protect Pablo Escobar's hippos from slaughter results in a U.S. federal court order recognizing animals can be "interested persons"

The USDA fought to keep the numbers hidden from public view, ultimately paying $15,000 in attorneys fees in settlement

Today the Delaware County district court granted a motion for contempt filed by the Animal Legal Defense Fund against Cricket Hollow Zoo and its owners, Pamela and Thomas Sellner, seeking the whereabouts of more than 100 animals who "disappeared" prior to a court-ordered rescue.