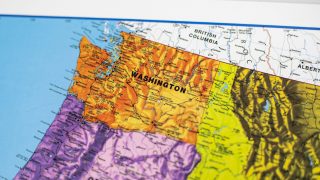 Washington
Updates about legal issues facing animals in the state
The Animal Legal Defense Fund works at the federal, state and local levels to protect the lives and advance the interests of animals.
Animal Protection Laws Ranking
Each year, the Animal Legal Defense Fund publishes its U.S. State Animal Protection Laws Rankings Report. Each state is ranked based on 20 different categories of animal protection.
Washington
Overall Rank: #10 (Top Tier)
+Wide range of care standards/requirements including food, water, shelter, care, and space, which are well-defined
+Mandatory post-conviction possession ban
+Animals may be included in protection orders
-Veterinarians are not required to report suspected animal cruelty, and do not have immunity for doing so
-Definition of "animal" is limited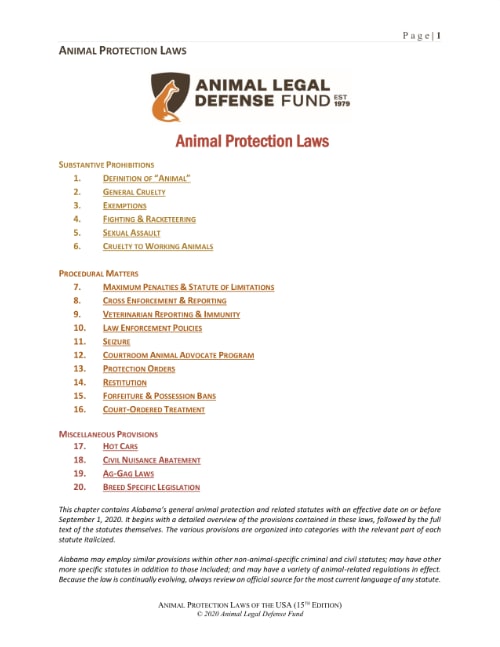 Animal Protection Laws of Washington
The Animal Protection Laws of Washington compendium contains the general animal protection and related statutes for Washington with an effective date on or before September 1, 2022.
Legislative Session
Active Legislation
Active Cases

Animal Legal Defense Fund v. Olympic Game Farm
The Animal Legal Defense Fund alleges Olympic Game Farm, a roadside zoo in Sequim, Washington, is breaking the Endangered Species Act and state anti-cruelty laws by not providing adequate care for the captive animals in its possession.
Take Action
Take action now to help animals in your state.
Recent Victories

Center for Biological Diversity v. Washington Department of Fish and Wildlife, et. al.
The Animal Legal Defense Fund filed an amicus brief in support of a challenge to two rules promulgated by the Washington Department of Fish and Wildlife Service allowing bears to be hunted using bait, hounds, and body-gripping traps.

Concerning contracts for dogs and cats (HB 1476)
Effectively ends pet leasing schemes in the state by making pet leasing contracts void and unenforceable.