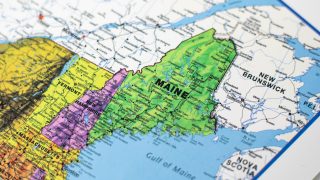 Maine
Updates about legal issues facing animals in the state
The Animal Legal Defense Fund works at the federal, state and local levels to protect the lives and advance the interests of animals. This page is meant to be used as a resource to see what is happening in your state and what actions you can take for animals.
State Rankings
Each year, the Animal Legal Defense Fund publishes its U.S. State Animal Protection Laws Rankings Report. It is the longest-running and most authoritative of its kind, assessing the strength of each state's animal protection laws by examining over 3,400 pages of statutes. Each state is ranked based on 20 different categories of animal protection.
Maine
Overall Rank: #1 (Top Tier)
+Thorough definitions for standards of care that guardians must provide for their animals
+Has a Courtroom Animal Advocate Program
+Mandatory post-conviction possession bans for certain crimes, and temporary pre-conviction possession ban
-Restitution for costs of care of seized animals is not mandatory
-Sexual assault of animals is only a misdemeanor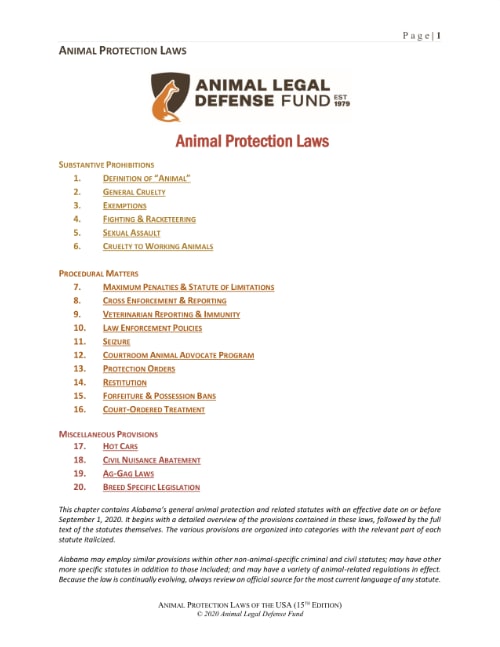 Animal Protection Laws of Maine
The Animal Protection Laws of Maine compendium contains the general animal protection and related statutes for Maine with an effective date on or before September 1, 2021.
Active Legislation
Active Cases
Recent Victories

An Act To Provide for the Well-being of Companion Animals upon the Dissolution of Marriages (LD 535)
Requires judges to consider the well-being of the companion animal and certain relevant factors when determining with whom the animal will live
Take Action
Take action now to help animals in your state.