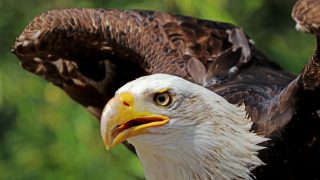 The PAW and FIN Act of 2019 (Federal)
Federal Legislation
The PAW and FIN Act reverses regulations recently enacted to weaken the Endangered Species Act.
Wildlife
In August 2019, the government seriously weakened the Endangered Species Act (ESA) — one of the United States' most important animal protection laws. The ESA has prevented the extinction of numerous iconic species, including the bald eagle, Florida manatee, and grizzly bear. The PAW and FIN Act — "Protect America's Wildlife and Fish in Need of Conservation Act of 2019" — reverses these regulations and restores the ESA.
Introduced by Representatives Raúl Grijalva (D-AZ), Don Beyer (D-VA), and Debbie Dingell (D-MI) and Senator Tom Udall (D-NM), the PAW and FIN Act could not come at a more critical time. According to a recently released report from the UN, an estimated one million plant and animal species are close to extinction, many within decades. We are living in what scientists call "the sixth extinction" — the sixth time in our planet's history that species have disappeared at such a rapid rate. Scientists estimate that the rate of extinction is at least 1000 times greater than normal. Read the bill language here: S. 2491 and H.R. 4348.
Yet in the face of a worldwide extinction crisis, the Department of Interior pushed through regulations devastating the ESA:
Making it easier to delist species
Allowing the government to conduct economic assessments when determining whether an animal should be protected under the ESA (meaning decisions that were based solely on science will now consider economic factors — like whether listing a species would impact a company's profits)
Removing immediate protections for newly-listed threatened species

Legislative Affairs Manager Alicia Prygoski at a Congressional briefing for the PAW and FIN Conservation Act in November 2019
These regulations were passed at the behest of corporate interests, including the oil and gas, logging, and animal agriculture industries. These industries want to exploit our country's resources regardless of the impact on animals and our wildlands.
The Animal Legal Defense Fund is a strong supporter of the PAW and FIN Act. Urge your legislators to co-sponsor this legislation by using our action alert to send a message today.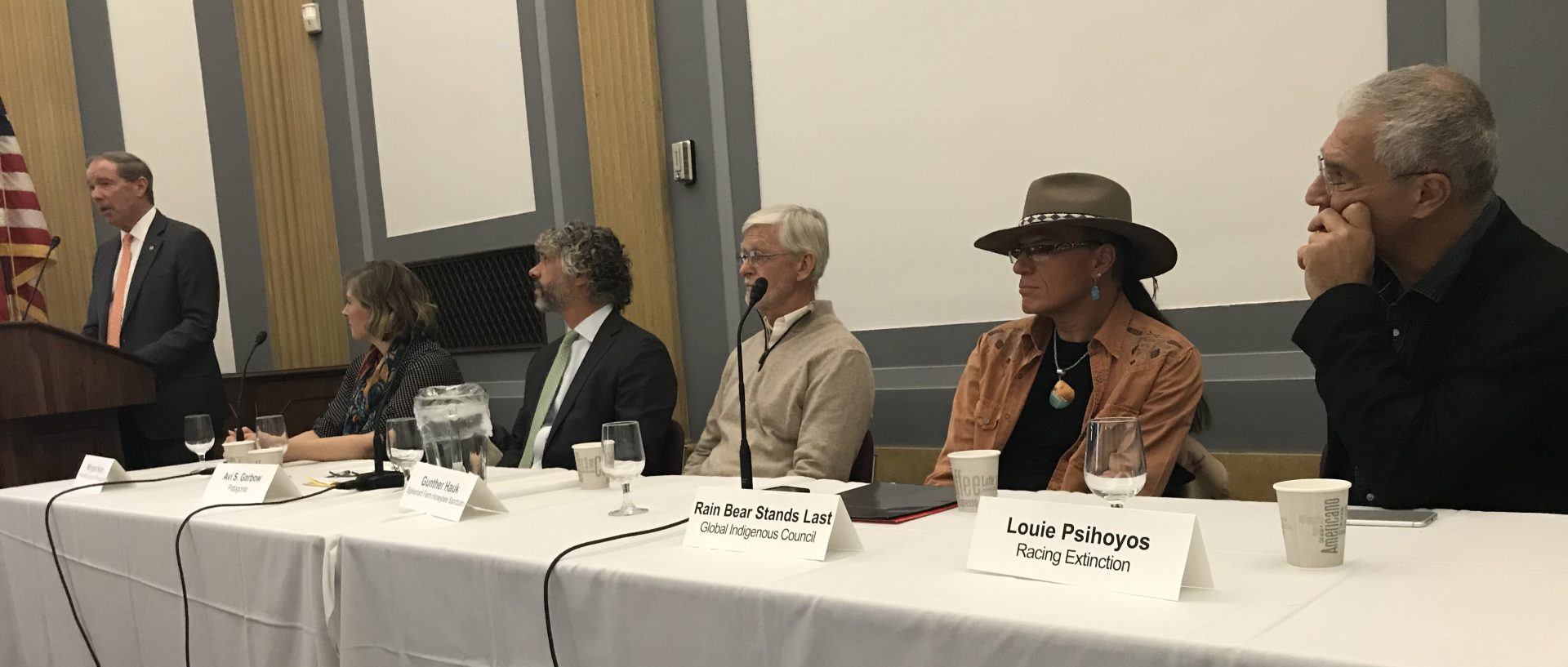 Ask your members of Congress to reverse rollbacks to the Endangered Species Act (ESA).
Take Action