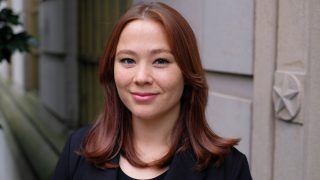 Lindsay Vierheilig
Legislative Affairs Program Fellow
As a Legislative Affairs Program Fellow, Lindsay develops resources and executes strategic legislative activities to advance priority animal protection legislation.
Before joining the Animal Legal Defense Fund, Lindsay was the Hawaii State Director for the Humane Society of the United States. She partnered with legislators, farmers, and local animal groups to pass and enhance animal protection laws and enforce existing laws. Prior to this, she worked with the lobbying arm of the HSUS, the Humane Society Legislative Fund, in the Regulatory Affairs department, to enact animal-friendly regulations and defend against harmful ones.
Lindsay received her JD from Lewis & Clark Law School where she specialized in animal law, worked in the Animal Law Clinic, and served as treasurer on the school's Animal Legal Defense Fund Student Chapter her 2L year. She received her bachelor's degree from the University of California at San Diego where she studied Political Science.
Lindsay lives in Portland, OR with her dog Milo, cat Tuna, and rabbit Olive.