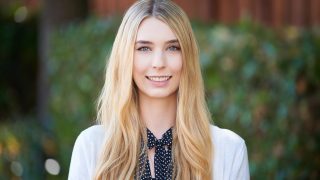 Jessica Beaudry
Communications Associate
As a Communications Associate for the Animal Legal Defense Fund, Jessica Beaudry supports all aspects of the department. Before joining the team, Jessica worked in the finance space managing company social media accounts. She has also supported communication efforts at other animal advocacy organizations.
A graduate of California State University Long Beach with a degree in journalism and mass communications, Jessica is passionate about advancing animal rights and motivating individuals to take action for animals by utilizing social media and other communication channels.
Based in Sonoma County, California, she enjoys morning hikes, educational podcasts, and trying the latest plant-based food products.