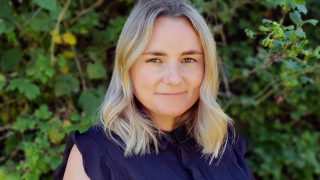 Gwen Jakubisin
Social Media Specialist
As the Social Media Specialist, Gwen Jakubisin supports the Communications Department by managing the Animal Legal Defense Fund's social media accounts, as well as online advertising and reporting.
Gwen graduated from the University of Washington with a Bachelor's in Art History. She uses her expertise and passion to reach a wide variety of people with a message of compassion for animals and works on campaigns that help to elevate awareness on the importance of animal protection.
Located in Scio, Oregon, Gwen runs Lighthouse Farm Sanctuary, the state's oldest farm sanctuary, where she cares for almost 400 rescued farmed animals including a bison named Helen.