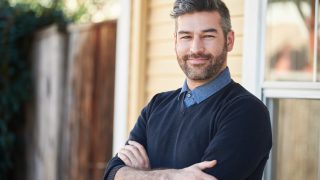 Eliot Cirivello
Membership Services Associate
As the Membership Services Associate, Eliot Cirivello manages the organization's corporate matching gifts program, and assists the Development Team with donation processing, donor communications, and general operational support.
Eliot earned California State Senate & California State Assembly certificates of recognition and the Governor's Medallion from Gray Davis in recognition of his work in photography and digital art. Eliot joined the Animal Legal Defense Fund to combine his business operations background with his life-long passion for advocating for animals in need.
Located in Santa Rosa, California, Eliot shares his home with his adopted snowshoe cat companion Poe. Outside of the office, Eliot enjoys playing video games, hiking, taking long drives, spending quality time with his godson and sitting in small coffee shops. He is also a certified barista and an amateur archer.