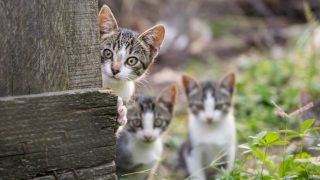 You can start your own Facebook fundraiser for the Animal Legal Defense Fund. It's an easy, fast, and fun way to make a big difference by sharing your passion, raising additional funds for animals, and getting more people involved in their protection.
So you want to take your passion for animals to the next level?
How to set up your fundraiser:
Starting on the Facebook Fundraiser page, follow these simple steps:
1. Click on "Select Nonprofit"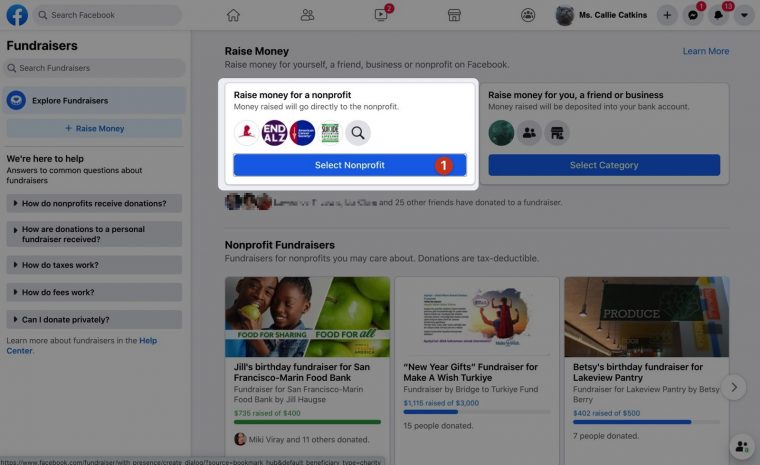 2. Search for and select the Animal Legal Defense Fund as the charitable nonprofit you are fundraising for.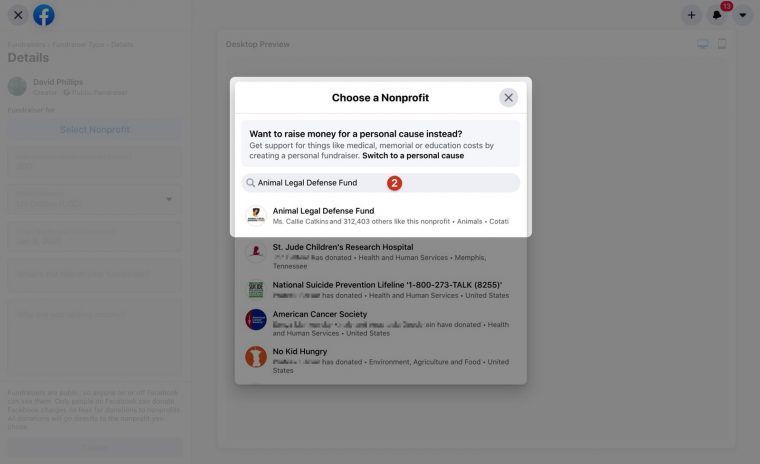 3. Set your fundraising goal and deadline. And don't forget to add why you are raising money for the Animal Legal Defense Fund.
4. Click "Create."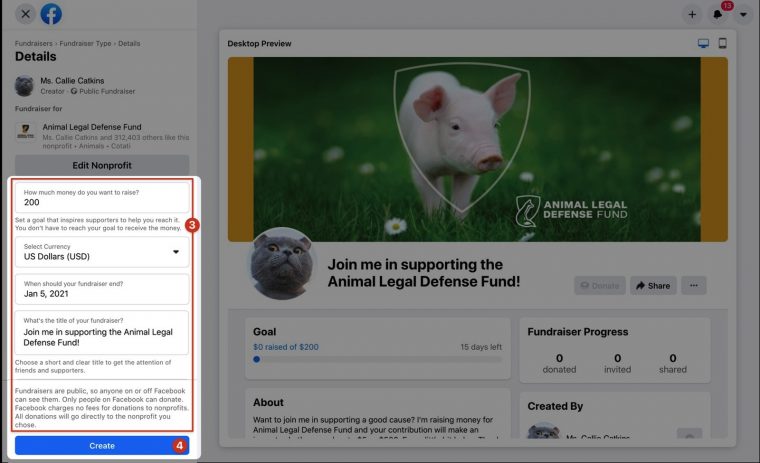 5. You're all set to start raising money for animals on behalf of the Animal Legal Defense Fund!
Your voice and support shows you're someone animals can count on. The funds you generously donate and raise allow us to stand as the legal voice animals need — fighting to establish basic legal protections, rescuing animal victims of cruelty and neglect, and ensuring animal abusers are held accountable for their crimes.
Just imagine what we can do when we have more people speaking out for animals! Please, ask your friends and family to take a stand beside you by creating your own campaign for animals.
Since 1979, the Animal Legal Defense Fund has been the leader in the fight to win animals the legal protection they so desperately need—and deserve. Your generous support is vital to our continued success.
FIND OUT MORE