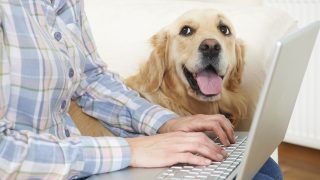 Hold Your Own Online Fundraiser
Interested in supporting the Animal Legal Defense Fund in our efforts to protect the lives and advance the interests of animals through the legal system? There are several easy and fun tools that you can use to hold your own fundraiser for the Animal Legal Defense Fund! All you need is some creativity and a little bit of time, and you can have your online fundraiser up and running in not time.
Here are just a few occasions that would be perfect for an online fundraising platform:
Birthdays – because sometimes the greatest gift is knowing someone wants to celebrate you by giving to a cause you love!
Weddings – a unique, new trend in wedding registries is to include a nonprofit so people can make a gift in honor of you getting hitched.
Anniversaries – is there an anniversary right around the corner? We've seen people fundraise for wedding anniversaries or to commemorate the loss of a loved one (family, friends, or companion animals). It's great to commemorate an anniversary by asking people to observe a special day with you.
Running a marathon (or competing in another athletic event you've trained for) – if you're an athlete, raise money for a good cause AND see that you have a ton of people supporting your hard work!
All of the tools available will require you to create an account, and you will also want to have a theme and some photos associated with your fundraiser. Want to raise money in honor of a dog rescued from a puppy mill? A photo of the dog and a paragraph about what he or she means to you will encourage other people to give in their honor.
Here are a few platforms you can use to start your fundraiser:
Facebook
Facebook allows you to raise money for charities through your profile.
GivingGrid
GivingGid allows you to create a fundraising page with a large photo collage. People can donate to get a spot on the grid, and when all of the spots are taken your fundraiser is complete!
CrowdRise
CrowdRise allows you to create a customized donation page for your fundraiser. You can set a goal for your campaign, and easily share your fundraising page on social media or over email. Use compelling photos and a creative description of why you are raising money for the Animal Legal Defense Fund.
Since 1979, the Animal Legal Defense Fund has led the charge to win animals the legal protection they so desperately need—and deserve. Your generous gift will assure that we can continue to take on cases that advance the interests of animals.
Donate