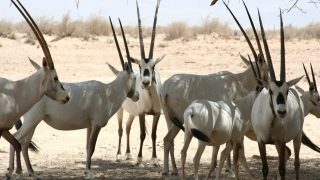 Urgent: Protect Wildlife from Trophy Hunters
This action is closed.
Wildlife, including some of the most endangered species on the planet, are under attack from trophy hunters. We need your help to protect them.
The U.S. Department of Interior is creating and seeking nominations for the International Wildlife Conservation Council. Despite its name, this council is about anything but conservation. Instead, the council will advise the government on the "benefits" of U.S. citizens traveling to foreign countries to hunt animals.
Pro-hunting groups have claimed for years that hunting supports wildlife conservation. It doesn't. Hunting only benefits the hunter and the commercial interests of hunting companies. Your action is critical. Elephants and other endangered species need to be protected.
To make matters worse, you can only submit a comment for a short period of time – through November 24, right after the Thanksgiving holiday. This isn't an accident. It's a deliberate attempt to push through a dangerous policy that hurts animals.
We can't let the hunting industry get away with this. Please join us in telling the Department of Interior that we want science informing our wildlife policies, not special interest groups.
Related
As the pandemic leads to reduced capacity at slaughterhouses, prolonged use of drug increases risk of harm.

The drug is a beta-agonist — the same class as ractopamine and other drugs known to cause significant health effects in pigs.

Long-time Miami resident asks Senators Marco Rubio and Rick Scott to co-sponsor the Big Cat Public Safety Act