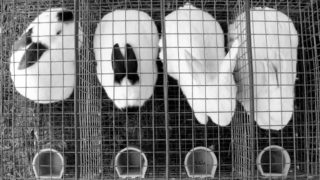 Vivisection Objection: Using Public Records and the Law to Help Animals in Research at Your School 2018
Presented by Chris Berry, April 17, 2018
Christopher will provide a practical approach on how students can help animals in research at their schools. Christopher will first use several cases as models for what can be done. He will then discuss the process for various types of record requests, including public records and databases. Lastly, Christopher will discuss what to do once those records are obtained, including setting goals to stop objectionable conduct, talking with the regulating entities involved in such conduct, and working with the media.
This webinar was previously recorded: Watch now.
Related
Today the U.S. District Court for the District of Minnesota issued a critical ruling in favor of wolves' legal protection — determining that gray wolves are not excluded from the Endangered Species Act even if they have some detectable dog genes.

The New York City Council is considering Intro 1425, the Carriage Horse Heat Relief Bill. Intro 1425 strengthens protections for carriage horses forced to work in extreme heat. We need your help to ensure this important bill is passed.

On Tuesday, June 4th, the Animal Legal Defense Fund and The Humane Society of the United States hosted their first joint California Humane Lobby Day. Nearly 100 animal advocates gathered in Sacramento to lobby legislators on five animal protection bills.