"The Link" Between Violence Against Animals and Humans 2019
Presented by Diane Balkin on May 3, 2019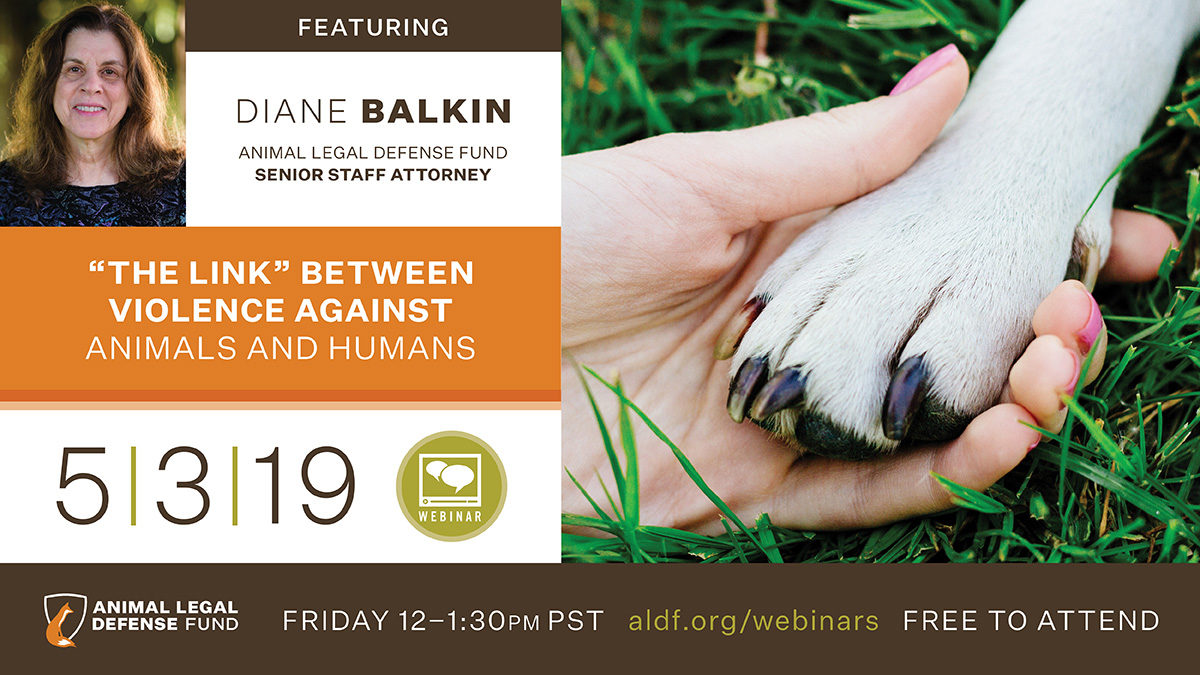 People who hurt animals don't stop with animals. There is an established link between cruelty to animals and violence toward humans — regularly referred to as "The Link."
Diane Balkin, senior staff attorney for the Animal Legal Defense Fund, will closely examine how "The Link" has been used in public policy arguments and legal cases alike to protect animals and humans from abuse.
Partners in Protection program makes it easier than ever for members to help animals throughout the year. It simplifies the donation process for you by automatically charging the amount you specify to your credit card every month.
Join Now
Related
The U.S. District Court for the Central District of California dismissed the industry's constitutional challenge in its entirety, and forbade the plaintiffs from trying to renew those claims.

The Animal Legal Defense Fund filed a lawsuit against the U.S. Department of Agriculture (USDA) for issuing a final rule allowing pig slaughterhouses nationwide to police themselves and kill pigs at very high line speeds.

Ask your state legislators to provide an opportunity for dogs and cats used in research to find loving homes once their time in a research laboratory has come to an end by supporting An Act Protecting Research Animals.