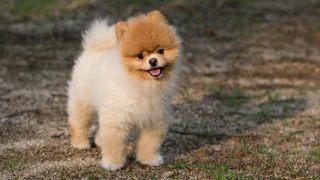 Puppy Mills 2017
Presented by Lora Dunn, June 6, 2017
Lora Dunn, Director of the Animal Legal Defense Fund Criminal Justice Program, teaches participants how to navigate the legal landscape of animal cruelty prosecutions, from crime scene to courtroom. This webinar will focus on large-scale cases, such as hoarding and puppy mills, in discussing some of the common challenges prosecutors and law enforcement face when working to achieve justice for animal victims. Alternatives to prosecution, such as civil nuisance abatement laws, will also be discussed.
This webinar has already taken place. You can watch a recording of the session here.
Related
The U.S. District Court for the Central District of California dismissed the industry's constitutional challenge in its entirety, and forbade the plaintiffs from trying to renew those claims.

The Animal Legal Defense Fund filed a lawsuit against the U.S. Department of Agriculture (USDA) for issuing a final rule allowing pig slaughterhouses nationwide to police themselves and kill pigs at very high line speeds.

Ask your state legislators to provide an opportunity for dogs and cats used in research to find loving homes once their time in a research laboratory has come to an end by supporting An Act Protecting Research Animals.