Back to School 2018
Presented by Joyce Tischler on September 6, 2018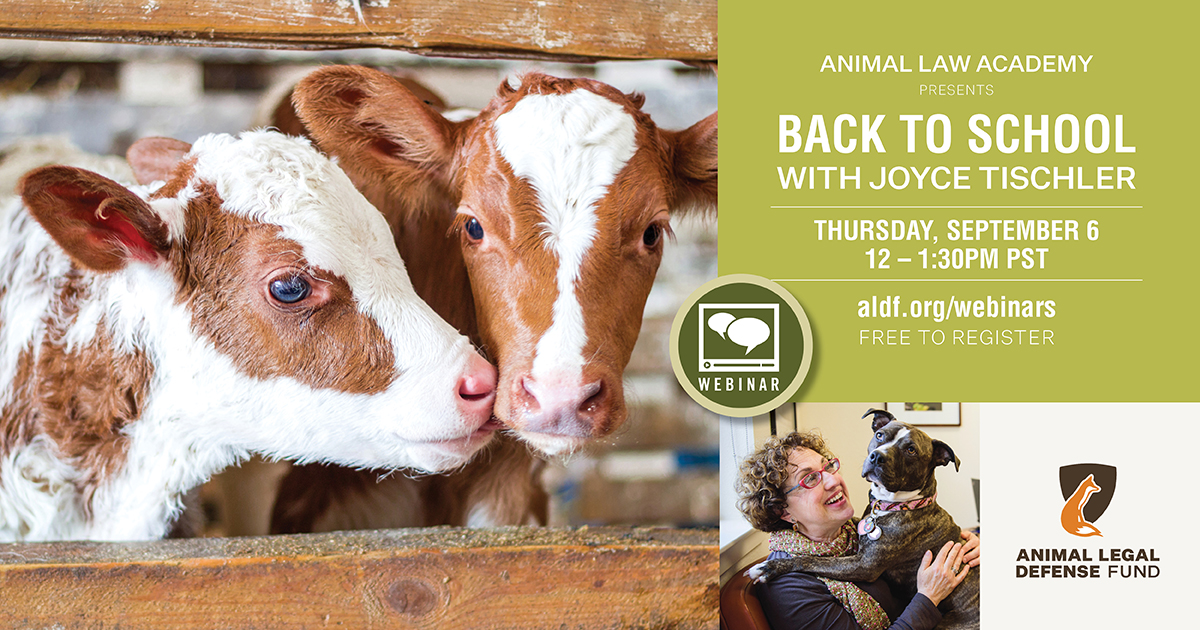 Join the Animal Legal Defense Fund for a special Back to School webinar with founder and "Mother of Animal Law," Joyce Tischler! During this interactive webinar, Joyce will detail the lives of farmed animals and the laws (or lack thereof) that protect them. Joyce will also discuss ways that law students can get involved to help farmed animals and resources/opportunities provided by the Animal Legal Defense Fund to assist students in doing so.
Related
Cruel high-speed pig slaughter is about to go nationwide. Help us protect pigs and contact your senators today.

Ask your state legislators to support a bill to update Massachusetts' outdated hunting laws.

Massachusetts is considering a number of significant animal protection bills this legislative session. The Animal Legal Defense Fund is supporting several priority bills.