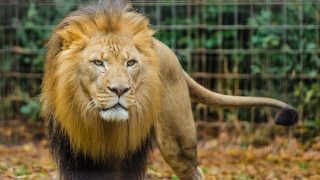 USDA to Strengthen Tracking of Animal Deaths at Licensed Facilities Following Legal Petition
Animal Legal Defense Fund petition for rulemaking spurs reporting improvements: Forms will be revised to ensure AWA licensees maintain complete records of all animal deaths.
Contact: media@aldf.org
WASHINGTON D.C. — The Animal Legal Defense Fund and CompassionWorks International announced that following their petition for rulemaking to the U.S. Department of Agriculture's (USDA) Animal and Plant Health Inspection Service (APHIS), the agency has acknowledged the risk of "inaccuracies or deficiencies" in tracking of animal deaths at AWA-licensed facilities and will revise their forms so facilities can keep more complete records of all animal deaths that occur. The petition, filed in September 2022, urged the USDA to issue a rule under the AWA that would clarify the requirement of licensees to record all instances of animal mortality occurring to animals in their possession by explicitly stating the requirement and defining the terms "disposed" and "disposal."
AWA-licensed dealers and exhibitors are required to maintain records regarding all animals in their possession who are "disposed" of, including the date of disposal, and also required to record instances of euthanasia. The petition requested a clarification to the regulations to indicate that all animal deaths, and not only deaths from euthanasia, do fall under the term "disposal." Without such a clarification, licensees could use the undefined term of "disposal" to their advantage and decline to report animal deaths resulting from potential AWA violations, which in turn will go unnoticed and uninvestigated by the USDA.
"AWA licensees can't be properly regulated and monitored to ensure they are keeping up with required standards without the USDA having an accurate depiction of the animals who live and die at their facilities," says Animal Legal Defense Fund Executive Director Stephen Wells. "This improvement in record-keeping is critical so licensed facilities can no longer fail to keep comprehensive records of all animals who die at their facilities, regardless of how the deaths occurred."
The Animal Legal Defense Fund only learned of the deaths of multiple animals at AWA-licensed facilities — some of them missing — through the litigation process. Some examples include:
Cricket Hollow Zoo: As part of ongoing litigation, the Animal Legal Defense Fund hired a private investigator in 2013 to monitor conditions inside Cricket Hollow Zoo in Manchester, Iowa. The investigator noted that three Meishan piglets had died of exposure overnight in their cage — a fact that went unnoticed by the zoo owner upon opening the facility, though their bodies were visible to zoo visitors. The deaths went unreported to the USDA. In 2018, the Animal Legal Defense Fund filed an Iowa state court lawsuit against the facility, which resulted in the court finding Cricket Hollow Zoo to be a public nuisance that violated state cruelty laws and ordered the removal of all of the animals. While the facility had its license revoked and animals removed following the lawsuit, mortality records could have helped ensure that the USDA was aware of the dire conditions at the zoo and pushed the agency to rescue the remaining animals, eliminating the need for the Animal Legal Defense Fund to take further legal action.
Olympic Game Farm: This Washington state roadside zoo has possessed at least 12 ESA-protected gray wolves since 2011. One wolf named Elbey was transferred for "breeding purposes" to animal dealer Bob Sawmiller — who so egregiously violated the AWA that the USDA ultimately terminated his license. Through discovery in Animal Legal Defense Fund v. Olympic Game Farm, the Animal Legal Defense Fund discovered that Elbey had died at Sawmiller's facility more than a year after her death, which went unreported.
Tiger Creek: The Animal Legal Defense Fund's lawsuit against the roadside zoo known as Tiger Creek has revealed allegations of numerous animal deaths at the East Texas facility, including a puma named Coco who was euthanized days after he began dragging his leg and became predominately immobile and a tiger named Tibor who died after spending hours in the rain, laying in his own urine.
Animal deaths can be emblematic of a lack of proper veterinary care and oversight at a facility. For example, deaths can indicate contagious disease, ongoing abuse, or improper diet. Mandatory mortality recordkeeping can help the USDA with opportunities for early detection and intervention to protect the welfare of animals at facilities it regulates, furthering the purpose of the AWA.
The petition also requested a requirement that facilities file mortality reports with the agency every three years. While the USDA's response to the petition will improve mortality tracking efforts, the agency didn't agree to having facilities submit mortality reports to the agency, and instead only requires them to be kept on-site.
Urge your legislator to support the Animal Welfare Enforcement Improvement Act H.R. 3277 (AWEIA), strengthening the AWA licensing and renewal processes for animal breeders, dealers, and exhibitors.
TAKE ACTION
Related
Proposed rule would maintain an unnecessarily complicated and confusing process for children to get access to plant-based milk

Recommendations aim to decrease risk of zoonotic disease spread, animal escapes and attacks, and psychological and physical harm to the animals

Graphic images of wound are posted on Tik-Tok by an employee of Gator Park — a facility owned and operated by Jason Clay.