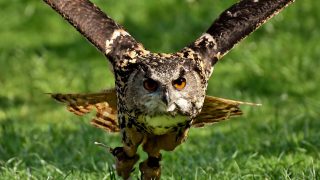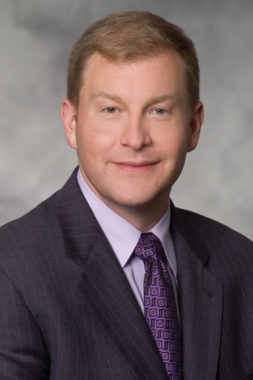 Attorney Tony Eliseuson has donated his tremendous legal expertise in several important cases for ALDF, ranging from factory farms to puppy mills to problematic shelters. A Chicago native, Tony most recently is assisting with ALDF's lawsuit against Chicago Animal Care and Control for withholding public documents about the well-being of hundreds of dogs and cats held at the shelter. A rising star, Tony was recently named one of the top class action attorneys under 40.
Tony is an experienced litigator and trial lawyer for the global law firm Dentons. His focus is on complex commercial disputes and class action defense. He also has extensive nationwide appellate advocacy experience in both federal and state appellate courts across the U.S., and he currently serves as the co-chair of the Pro Bono Subcommittee of the American Bar Association's Appellate Practice Committee. He graduated from Arizona State University in 1999 summa cum laude with a bachelor's degree in political science, and received his JD from the University of Minnesota Law School in 2002, cum laude. He also sits on the development board of Chicago's largest no-kill humane shelter "PAWS Chicago."
Pro bono work is a priority for Tony, particularly regarding animal welfare and environmental issues, and he has received several awards for his efforts. His interest in animal welfare issues was sparked when a colleague showed him how animals are treated in animal agriculture. "That really pushed me into animal advocacy in the hopes I could do something to prevent cruelty and inhumane practices," he says.
Tony has also assisted ALDF with pet store cases and a friend of the court brief regarding the Chicago foie gras ban. In 2008, Tony worked with ALDF on our brief filed with the Seventh Circuit, in support of Chicago's foie gras ban (which was later repealed). He also co-authored two articles for the American Bar Association's animal law section newsletter. This work inspired many attorneys and staff at his firm to offer future assistance on work with ALDF. "We can consistently count on Tony for thorough legal analysis and thoughtful attention to the project at hand," says Tom Linney, ALDF pro bono coordinator. "And he is always willing to go the extra mile to help animals through the law."
For Tony, pro bono work is "an excellent way for junior attorneys to gain experience and also work in areas of law that are of interest to them," as he explained in a recent interview with Law360. And although he understands the passion behind fighting for justice for animals, Tony advises those starting out in animal law to be as pragmatic and dispassionate about their analysis of issues as possible while planning their strategies, because "ultimately the judge will have to base his or her decision on a rational legal basis." Tony also highly recommends new lawyers sign up to become an ALDF volunteer attorney member.
In addition to his legal practice, Tony is an avid sports fan who enjoys playing golf, enjoying Chicago's many great and varied restaurants and spending time with his friends, his family and his dogs. Tony resides in Chicago with his girlfriend and their canine companions, Dylan who is 7 and Watson who is 5—two adorable pups who were also featured in a special ALDF profile.
The Animal Legal Defense Fund would never be able to use the law to advance the interests of animals without the support of legal professionals nationwide. In this continuing series of spotlights, ALDF salutes attorney Tony Eliseuson.
Related
The Animal Legal Defense Fund has helped defend California's right to enact the strongest farmed animal protection law in the country

Proposed rule would maintain an unnecessarily complicated and confusing process for children to get access to plant-based milk

Cows were killed in Madison, Brazos, and Robertson Counties, Texas.