"The Link" Between Violence Against Animals and Humans 2019
Presented 5/3/19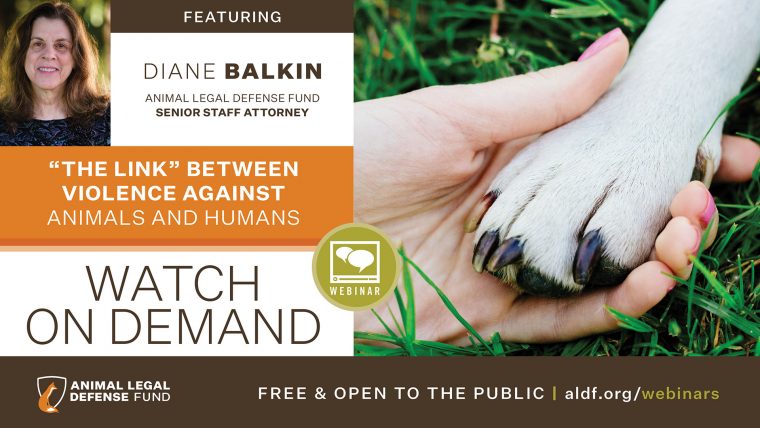 People who hurt animals don't stop with animals. There is an established link between cruelty to animals and violence toward humans — regularly referred to as "The Link."
Diane Balkin, senior staff attorney for the Animal Legal Defense Fund, will closely examine how "The Link" has been used in public policy arguments and legal cases alike to protect animals and humans from abuse.
This webinar was pre-recorded. Watch it now!
Partners in Protection program makes it easier than ever for members to help animals throughout the year. It simplifies the donation process for you by automatically charging the amount you specify to your credit card every month.
Join Now
Related
The gift of more than $1 million will fund the program over the next four years

This action is for U.S. residents only.

The victory follows the passage of a factory farming law and efforts to curtail the construction of new mega dairies in the state