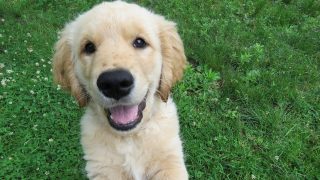 So You Wanna Be an Animal Lawyer?
You're almost a senior in high school, or just starting college, and you think you might want to spend your life helping animals? What a great idea! Animals need your help and the next generation of animal lawyers is going to revolutionize animal protection laws. If you want to do something important help animals, and impress your parents with a smart career — animal law may be for you!
What classes should I take for a career as an animal lawyer?
A wide range of classes are useful, including sociology, political science, psychology, economics, history, anthropology, science, mathematics, logic, philosophy, and computer science. Make sure you keep a high GPA!
What is the average salary of someone working in the animal law field?
An average starting salary for a new animal lawyer is around $50,000. Many lawyers practice in the private sector and incorporate animal law into their practice. In this case, the pay scale would be based on salaries at private firms — and vary depending on the size of the firm, and the location.
What are some groups with job opportunities in the animal law field?
Animal rights nonprofits such as the Animal Legal Defense Fund, Mercy for Animals, the Humane Society of the United States (HSUS), and People for the Ethical Treatment of Animals (PETA), employ animal lawyers. Many attorneys offer their services to the Animal Legal Defense Fund on animal related cases pro bono, or free of charge.
What are some skills needed in the animal law field?
Being an animal lawyer requires an above average capability in skills such as reading, writing, speaking, listening, and analysis. In addition to those skills, being an animal lawyer takes an incredible amount of patience.
Do I get to work directly with animals?
Overall, animal lawyers work indirectly with animals; however some cases may require the attorney to interact with animals. In addition to working with passionate coworkers (and maybe some friendly animal companions in the office), animal lawyers work with judicial employees, legislators, clients, and the public.
What does a day in the life of an animal lawyer look like?
This depends on the type of law you choose to practice. The Animal Legal Defense Fund has three main focuses: filing lawsuits, helping prosecutors charge animal abusers, and animal law education — working with law schools, law students, and law firms on incorporating animal law into their legal profession.
What else should I know?
Many consider the animal protection movement one of the greatest movements of our generation. It's a great time to get involved because there is so much work to get done and each individual has the potential to have a major impact on making the world a better place for animals.
Related
The gift of more than $1 million will fund the program over the next four years

This action is for U.S. residents only.

The victory follows the passage of a factory farming law and efforts to curtail the construction of new mega dairies in the state
The Animal Legal Defense Fund provides a listing of available positions throughout the animal law field - including joining our team! Check out available opportunities now!
Learn More