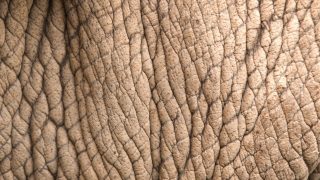 President Obama Signs END Wildlife Trafficking Act into Law
By Nicole Pallotta, Academic Outreach Manager
On October 7, President Obama signed into law H.R. 2494, The Eliminate, Neutralize, and Disrupt Wildlife Trafficking Act of 2016. The new law, which received bipartisan support and passed both houses unanimously, provides tools to help the U.S. lead efforts to combat the global poaching crisis while working with partner nations to protect elephants, rhinos and members of other endangered species from being victimized by the international trafficking trade.
The new legislation follows President Obama's 2013 Executive Order establishing a presidential task force to combat illegal wildlife trade (which will be terminated five years after the enactment of the Act), and his announcement in 2014 of a National Strategy for Combating Wildlife Trafficking. The END Wildlife Trafficking Act aims to:
support a collaborative, interagency approach to address wildlife trafficking
protect and conserve the remaining populations of wild elephants, rhinoceroses, and other species threatened by poaching and the illegal wildlife trade
disrupt regional and global transnational organized criminal networks
prevent wildlife poaching and trafficking from being a means to make a living in focus countries
collaborate with the efforts of communities, local organizations and foreign governments to combat poaching and wildlife trafficking
assist focus countries in implementation of national wildlife anti-trafficking and poaching laws
The United States has become the second largest market for illegal wildlife products. According to Daniel M. Ashe, director of the Fish and Wildlife Service (the federal agency charged with enforcing wildlife trafficking laws), "the ongoing slaughter of rhinos and elephants in Africa is driven by rising consumer demand here, and United States citizens are intimately involved in illegal trade both here and abroad."
Although public awareness of this issue received a boost from the 2014 short film Last Days of Ivory, directed by Oscar winner Katheryn Bigelow, some have challenged claims made in the film linking the international ivory trade to global terrorism as misleading.
Regardless, there is no doubt that poaching has a devastating effect on the individual animal victims, their families and global populations of wild animals. Elephant and rhino populations in Africa in particular have been decimated as a result of wildlife trafficking.
States are also taking measures to crack down on illegal poaching. This month, Oregonians will have the opportunity to vote on Measure 100, the Wildlife Trafficking Prevention Act, which if passed will ban the sale of animal parts from 12 endangered species. Oregon's ballot measure is modeled after a 2015 Washington initiative that became the first comprehensive state ban on commerce in species targeted by trafficking in the U.S. New York, New Jersey, California and Hawaii have also enacted legislation in the last two years to curtail wildlife trafficking.
Further Reading:
Related
In a letter to the USDA, the Animal Legal Defense Fund and others explain the zoo has repeatedly violated standards of the Animal Welfare Act

Animal Legal Defense Fund letter asks Puerto Rico governor to investigate illegal treatment of endangered species and other animals at Dr. Juan A. Rivero National Zoological Park

The Animal Legal Defense Fund is deeply saddened by the death of elephants Beulah and Karen and is committed to supporting legislation pending in Massachusetts to prohibit the use of elephants and certain other wild animals used in circuses.