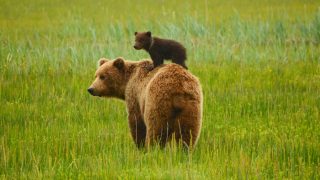 Where Are They Now? Spotlight on Danielle Duffield
In this continuing series of updates on former Student Animal Legal Defense Fund (SALDF) members, the Animal Legal Defense Fund is proud to spotlight graduates protecting animals through the legal system.
"SALDF played a very important role in my animal law career. Running the Otago SALDF chapter was my first involvement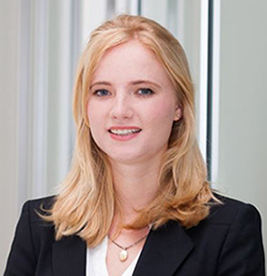 in the field of animal law—and it taught me that, even as law students, we have the power to bring about positive change for animals…My experience with SALDF also helped to give me the confidence to establish (rather early on in my legal career!) a national charity dedicated to animal law…and the skills necessary to make that organization a successful one."
 –Danielle Duffield
1) Where did you go to law school and when did you graduate?
Otago University (New Zealand), 2013
2) Current position and organization:
I am currently studying for a Master of Laws (LL.M.) at Harvard Law School, focusing on Animal Law.
Prior to commencing my LL.M., I served as the president of the New Zealand Animal Law Association (NZALA), an organization I co-founded in 2014. I ran this volunteer-based organization while also working as a litigator at a national law firm in New Zealand.
3) How long have you been in your current position?
I started studying my LL.M. at Harvard in August of this year.
4) What did you do as president of the New Zealand Animal Law Association?
NZALA is a national charity working to improve the lives of animals through the law. The Association is the only lawyers' organization in New Zealand focused on animal protection and comprises more than 200 lawyers and 100 law students throughout the country. The Association makes submissions, and participates in government consultation sessions, on animal law reform; hosts public lectures and seminars; operates a pro bono network of lawyers available to assist animal protection organizations; and works with law students on animal law research projects.  As president of the Association, I managed and oversaw all these activities, and also gave comment to New Zealand media on topical animal law issues.
5) Have you had any other work experiences in animal law (or animal protection generally) since graduating law school?

In addition to running NZALA, I engaged in pro bono work for animal protection organizations. Pro bono representation is very important to animal welfare organizations in New Zealand, as they generally lack the funding to employ in-house lawyers, or to engage external counsel on a fee-paying basis.
Over the past few years, I have also presented on animal law at conferences, workshops, and law schools in New Zealand, Australia, and India.
6) When did you take an interest in helping animals? 
I became interested in animal welfare issues as a teenager. My older brother, who was at college, had become very passionate about animal rights, and I found the arguments he presented to be compelling. Having grown up with many different companion animals, the idea that animal interests matter just seemed logical to me, and I was cognizant of the connection with other social justice movements. This awareness inspired me to start volunteering for national and international animal advocacy organizations.
7) What did you study in undergrad, and what school did you attend?
I studied a Bachelor of Arts in Political Science at the University of Otago in Dunedin, New Zealand. I studied for this degree concurrently with my law degree (as is the norm in New Zealand!).
8) What got you interested in pursuing a law degree?  
I always loved writing and debating issues, so law school just seemed a natural fit for me. It wasn't until I was in law school that I gave real thought to the fact that very little attention was being paid to animal welfare by the legal community, and that I might be able to use my legal skills to advance the interests of animals.
9) When you were involved with SALDF, what position(s) did you hold and what sort of activities and events did you help with and/or spearhead?
I founded the Otago Student Animal Legal Defense Fund in 2010, and served as its president from 2010 – 2012. We hosted "Animal Law Weeks," drafted submissions on animal law reform, organized guest lectures and student-led seminars on animal law, lobbied for an animal law course, and assisted animal protection organizations with legal research. It was a very enriching experience, and certainly one of the highlights of my time at law school.
10) How did being involved with SALDF play a role in your education and career?
SALDF played a very important role in my animal law career. Running the Otago SALDF chapter was my first involvement in the field of animal law—and it taught me that, even as law students, we have the power to bring about positive change for animals.  When I started as a student at Otago, animal law was not remotely on the agenda—there was no animal law course, no student group, and generally very little knowledge or awareness that 'animal law' was even a field of legal scholarship. Nearly a decade later, the law school now has an animal law course, a thriving Student Animal Legal Defense Fund Chapter (which recently jointly received the Animal Legal Defense Fund's award for Chapter of the Year!), and the school regularly participates in the Australian and New Zealand Intervarsity Animal Law Mooting Competition. I think it is fair to say that animal law is now firmly on the agenda at Otago, and it is inspiring other law schools in New Zealand to follow suit.
My experience with SALDF also helped to give me the confidence to establish (rather early on in my legal career!) a national charity dedicated to animal law, NZALA, and the skills necessary to make that organization a successful one.
11) Any other noteworthy law school experiences, internships, etc.?
Outside of SALDF, I also engaged in animal law scholarship by working as a research assistant for an animal law textbook, writing a paper for an Animal Legal Defense Fund attorney on the value of an international soft law instrument in the context of animal protection, and writing my honors dissertation on animal law reform (which I went on to publish in the New Zealand Universities Law Review).
12) What do you hope to accomplish in your work for animals (and/or is there an accomplishment thus far you are particularly proud of)?
One accomplishment in my work in animal law that I am particularly proud of is hosting a successful Animal Law Conference in Auckland, New Zealand, in July 2017. The conference featured Dr. Jane Goodall and the Honorable Michael Kirby, a former judge of the High Court of Australia (Australia's highest appellate court).  The conference attracted nearly 300 attendees from various fields—lawyers, academics, students, veterinarians and members of the public—and generated considerable discussion within the academic and legal community about contemporary animal law problems in New Zealand.
The conference demonstrated just how far the movement has come in New Zealand. A decade ago, animal law was barely recognized as an area of legal scholarship, with only one professor (Peter Sankoff, one of the pioneers of the animal law movement in New Zealand) engaging in the field. Now, it is starting to be recognized for what it is: an exciting, diverse, and important area of legal scholarship.
Through my work in animal law, I hope to continue furthering animal law reform, scholarship, and education.
13) What has been your biggest challenge? Anything you've learned that you would like to share with others considering a similar path?
One major challenge has been securing funding. In New Zealand, there is very little funding for public interest legal work, especially in the field of animal law, and this has made it difficult to actually pursue any litigation. Instead, we have had to focus on alternative strategies for legal change: law reform, education, and scholarship.
Another major challenge was simply fitting everything in! Because animal law is such a new field in New Zealand, and there aren't really any full-time practicing "animal lawyers," the animal law community (and the NZALA Executive Committee in particular) comprises busy lawyers who are managing full-time jobs at major law firms, government departments, and so forth. This meant that we all had very demanding work schedules, and it was not always possible to move things as quickly as we would have liked.
In this regard, the main advice I would give to individuals considering a similar path is to pace yourself. It is important to set realistic deadlines and to maintain a sustainable level of activity, rather than over-committing and burning yourself out. Self-care matters not only for your own well-being, but also for that of the animals!
14) What do you like best about working in this field?
It is truly rewarding to work in a field where there is so much scope to bring about positive change for voiceless participants in our legal systems. I consider animal law to be one of the most high-impact areas of legal advocacy, because animal suffering is very neglected relative to other social problems—and there are thus many opportunities to bring about positive incremental change. It is wonderful to work with brilliant and compassionate lawyers helping to grow this legal movement that has brought, and will continue to bring about, positive change for so many animals.
15) What advice would you give law students who are considering a career in animal law?
Think about how you can most effectively leverage your personal background and skills—legal and otherwise—to make a difference. I think it is important to view your "career" as more than your day job. There are relatively few full-time jobs in animal law, but you can make an important difference in other ways too, including through pro bono work. And don't forget the importance of funding: animal advocacy, and farm animal advocacy in particular, is significantly under-funded relative to the size of the problem. Even if you are unable to work in animal law, donating to organizations doing this work is one way you really can make a difference.
Finally, don't feel limited by the lack of animal law opportunities in your jurisdiction, law school, or community. In fact, sometimes the absence of activity may even increase your capacity to have a meaningful impact. Taking the initiative is definitely worth it!
Recent News
The Environmental Protection Agency (EPA) is conducting an Ecological Risk Assessment on these dangerous rodenticides and taking comments through July 6th. Please take a few minutes to submit a comment urging the EPA to ban these poisons and protect wild animals like mountain lions, bobcats, and Pacific fishers.

Tell legislators you believe that factory farming has no place in the United States.

The Animal Legal Defense Fund, the preeminent legal advocate for animals, released the first in a series of white papers providing policy recommendations to reduce our heightened risk from zoonotic diseases like COVID-19 and the next global pandemic, which need only a human-animal interaction to arise.