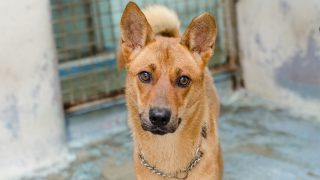 McHenry County, Illinois Selected for Animal Cruelty Response Pilot Program
The Animal Legal Defense Fund selected the county after reviewing applicants from across the country
Contact: media@aldf.org
CRYSTAL LAKE, Ill. — The Animal Legal Defense Fund announced its selection of McHenry County, Illinois to launch the Collaborative Response Project, a year-long intensive partnership to address animal cruelty cases in the county. The pilot project will train and support the agencies and experts whose participation is critical to effectively respond to animal cruelty and neglect — including law enforcement and state's attorneys.
McHenry County conducted 300 animal cruelty investigations in 2021 and is attuned to the fact that crimes against animals can be challenging to investigate and prosecute. Not only can the victims not testify to their treatment, but animals are unique, living evidence that many law enforcement agencies and prosecutors do not regularly handle. The Collaborative Response Project will create partnerships between veterinarians, law enforcement, and prosecutors in McHenry County and provide training and resources for veterinary forensics and case investigation. The program also includes trainings in alternative methods in obtaining legal compliance from the public through education, monitoring, and access to resources when appropriate.
The chosen 2022 Collaborative Response Project team will receive:
Tools for building a network of local experts to respond to reports of animal cruelty, with a focus on veterinary support.
One year of funding for veterinary services in animal cases.
Hands on training for veterinarians, law enforcement, and prosecutors.
Expert individual case consultations.
A strong, lasting foundation of processes and materials to continue successful investigations moving forward.
"In today's law enforcement landscape — with budget cuts, staffing shortfalls, and redistribution of service priorities — animal cruelty investigations may be deprioritized," says Animal Legal Defense Fund Executive Director Stephen Wells. "The Animal Legal Defense Fund is launching the Collaborative Response Project to support a multidisciplinary response to animal crime and ensure necessary investigations take place through a partnership between local law enforcement agencies and a community veterinarian."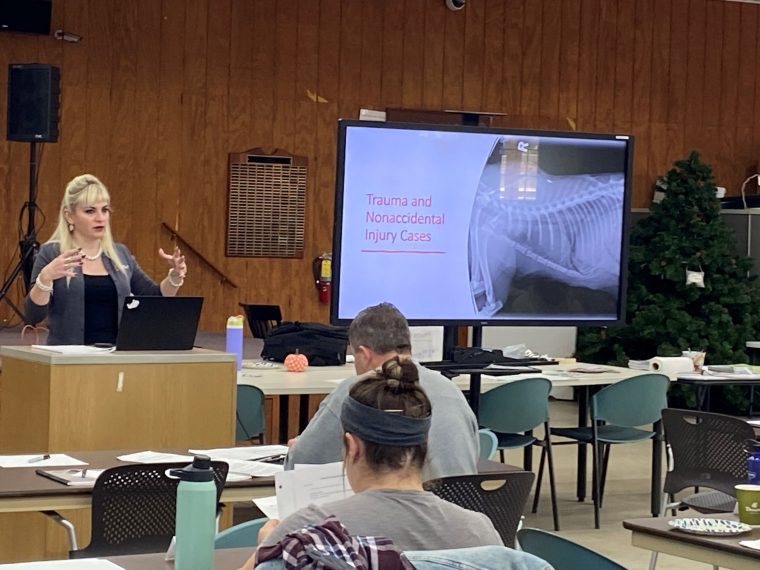 "We saw the importance and the necessity to build strong relationships between law enforcement, the State's Attorney's office, veterinarians, and ourselves to address animal crimes in McHenry County," says McHenry County Animal Control Director Maryellen Howell. "Our hope is that through collaboration, channels of communication between partners will continue to open and provide key players the tools they need to train, investigate and educate about animal crimes."
Animal crimes proliferate alongside domestic violence, neglect of children, gang activity, and mental illness. A proactive and comprehensive response to animal neglect and abuse is foundational to building or rebuilding healthy communities and restoring public trust and goodwill. As in so many other areas of policing, collaborative relationships and community partnerships are filling gaps and offering solutions that result in positive outcomes for communities and enforcement agencies.
Join the Animal Legal Defense Fund's email list to stay up to date on lawsuits, legislation, and regulations affecting animals.
Sign Up Now
Related
The gift of more than $1 million will fund the program over the next four years

This action is for U.S. residents only.

The victory follows the passage of a factory farming law and efforts to curtail the construction of new mega dairies in the state