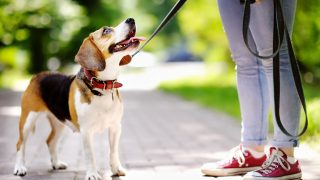 Lawmakers Urged to Protect Consumers from Deceptive Pet Leasing Industry
Animal Legal Defense Fund submits comments to Washington state lawmakers supporting passage of HB 1476
Contact: Natalia Lima, nlima@aldf.org, 201 679 7088
Olympia, Washington – Today the Animal Legal Defense Fund, the nation's preeminent legal advocacy organization for animals, submitted comments to Washington state lawmakers urging passage of a bill to stop unfair and deceptive pet leasing practices.
In the typical pet leasing situation, pet store personnel encourage customers who want to buy a puppy but are unable to pay the high sticker price, to use "financing" — unbeknownst to many customers, styled as a lease — to take the animal home. Often consumers are not aware that the papers they've signed are "pet leases" that empower a third party to seize their dog if they fail to make a monthly payment, and which make the lender the dog's legal owner of the dog. Under these "leases," the total amount of money the customer pays is often significantly higher than the listed sticker price.
HB 1476 would effectively put an end to pet leasing schemes in Washington by making pet leasing contracts void and unenforceable.
"When you bring a dog into your home, that dog becomes family. Pet leasing companies corrupt that bond by treating animal family members like commodities, and they trick unwitting consumers into contracts," says Animal Legal Defense Fund Executive Director Stephen Wells. "Lawmakers should protect Washingtonians from unscrupulous and unethical pet leasing companies by passing HB 1476 into law."
California, Nevada and New York lawmakers have determined pet leasing is so detrimental to their residents that they banned the practice outright. Multiple other states are poised to adopt similar laws.
Related
This year's Florida legislative session promises to be one of the busiest yet for animals. The Animal Legal Defense Fund is in the halls of the legislature every day – advocating for animals who would otherwise not have a voice.

The sweeping Agriculture Improvement Act of 2018 — an omnibus federal law passed approximately every five years, commonly known as the "farm bill" — included several important provisions, including some victories for animals.

When Guam enacted a felony animal cruelty law in 2011, the U.S. territory moved up 18 places on the Animal Legal Defense Fund's Animal Protection Laws State Rankings, showing the second most improvement of U.S. states and territories that year.