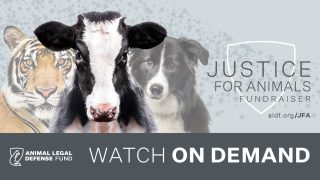 Justice for Animals Fundraiser 2023
Thursday, January 26, 2023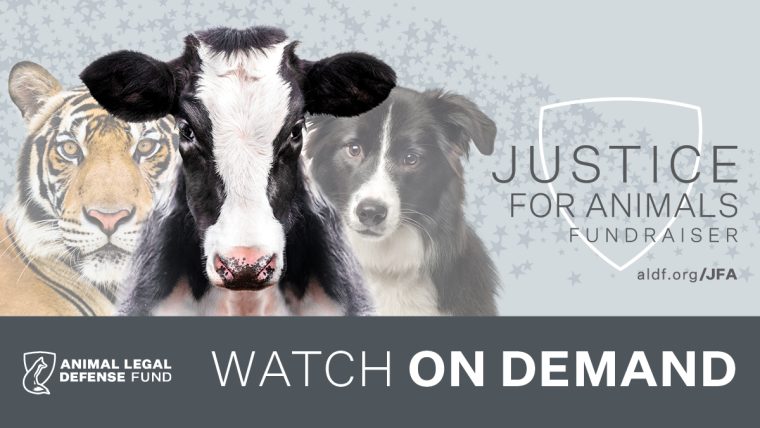 The Justice for Animals live event is over. Enjoy the recording!
---
Animal Legal Defense Fund supporters came together to celebrate our legal and legislative victories, advance our partnerships with law enforcement and grow the field of animal law.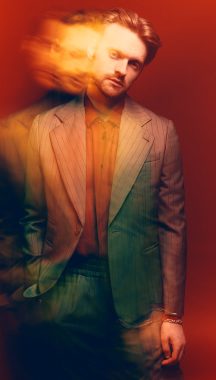 Guest co-host Jackson Galaxy of Animal Planet's My Cat From Hell joined us to honor actress Kate Mara, Michigan Attorney General Dana Nessel, and others for their tremendous contributions to animal protection. The event also featured stand-up comedian Nikki Glaser and a special video presentation accompanied by music from FINNEAS.

Honorees
Kate Mara, Actress and animal advocate
Dana Nessel, Michigan Attorney General
Bob Tubbs, Animal advocate
Special Guests
Event Co-host: Jackson Galaxy, Animal Planet's My Cat From Hell
Nikki Glaser, Stand-up comedian
And additional special guests
---
The Animal Legal Defense Fund warmly thanks our generous sponsors, Platinum Chairs, and Host Committee!
Platinum Sponsor

Silver Sponsors
Bronze Sponsor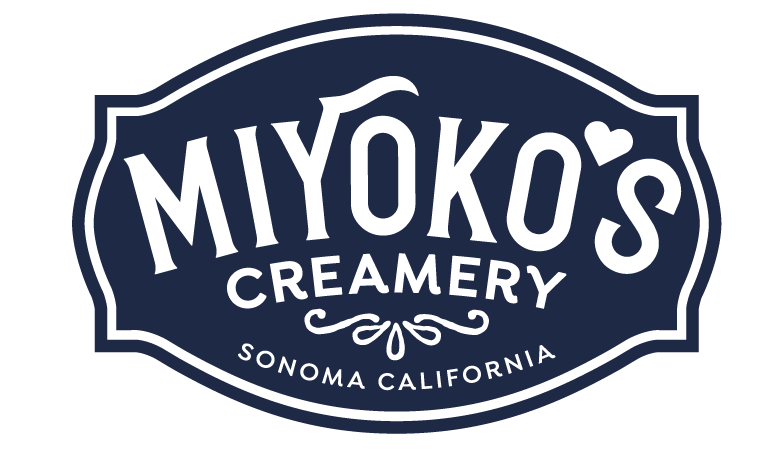 ---
Justice for Animals Host Committee
Platinum Chairs
Ginny Tiu
John and Timi Sobrato
Pearl of Patrons
Sumir Chadha
Dr. Jeffrey Rinkoff & Janis Rosenthal
Jewel of Justice
Agnes Gund
Sarah Luick
Choice Champion
Leila Ahmed & Mike Wise
David Braff & Niko Christou
Tanya Jonker
Louise Lane
Sara Murray
Kelly Spring
Joan Troy
Anonymous
Apex Advocate
Heidi Blackie
Allan & Kendra Daniel
Tatiana Freitas
Brad Goldberg
Ruth A. Kennedy
Rachel Lyon & Robert Radabaugh
Barbara Magin
Dr. Margaret S. Maurin
Lillian Overman
Nancy V. Powell
Jill Sideman
Katherine Stirling and John Stirling
Cordelia Stone
Rita Vallet
Daring Defender
Audrey Buyrn
Dr. Elaine Carlitz & Dr. John Husokowski
Dan & Meg Donoghue
Ellen Friedlander
Angela & Anthony Kim
Karenna Love
Ryan & Kate Myers
Actions
The Animal Legal Defense Fund has worked every day for over 40 years to shape and transform our legal system to protect animals. This booklet lays out some of the many victories in that time period.

Read more

Since 1979, the Animal Legal Defense Fund has been the leader in the fight to win animals the legal protection they so desperately need—and deserve. Your generous support is vital to our continued success.

FIND OUT MORE

Join the Animal Legal Defense Fund's email list to stay up to date on lawsuits, legislation, and regulations affecting animals.

Sign Up Now
Related
On March 23, 2023, Judge Julie Rubin of the federal district court in Maryland issued a decision, ruling that the United States Department of Agriculture (USDA) acted unlawfully by denying a petition for rulemaking to improve the standard for the psychological well-being of primates in research

Numerous violations documented at the facility of inadequate animal care

Alternative sentencing program in Fulton County, Georgia pairs shelter dogs with criminal defendants to offer both training and a second chance