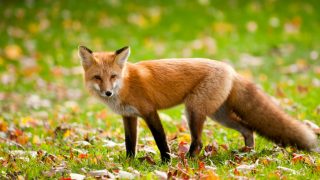 Justice for Animals Fundraiser
Stop Animal Suffering and Prevent the Next Pandemic
Join us on Thursday, January 27, 2022 to help the Animal Legal Defense Fund kick off the new year with our annual virtual fundraiser to celebrate and strengthen our work to advance the interests of animals through the legal system! The event will feature compelling videos highlighting our recent successes from around the country, Animal Legal Defense Fund leaders, an inspiring Honoree, music, and other special guests.  
Registration will open on November 8, 2021.
Actions
The Animal Legal Defense Fund has worked every day for over 40 years to shape and transform our legal system to protect animals. This booklet lays out some of the many victories in that time period.

Read more

Since 1979, the Animal Legal Defense Fund has been the leader in the fight to win animals the legal protection they so desperately need—and deserve. Your generous support is vital to our continued success.

FIND OUT MORE

Join the Animal Legal Defense Fund's email list to stay up to date on lawsuits, legislation, and regulations affecting animals.

Sign Up Now
Related
An international fight to protect Pablo Escobar's hippos from slaughter results in a U.S. federal court order recognizing animals can be "interested persons"

The USDA fought to keep the numbers hidden from public view, ultimately paying $15,000 in attorneys fees in settlement

Today the Delaware County district court granted a motion for contempt filed by the Animal Legal Defense Fund against Cricket Hollow Zoo and its owners, Pamela and Thomas Sellner, seeking the whereabouts of more than 100 animals who "disappeared" prior to a court-ordered rescue.