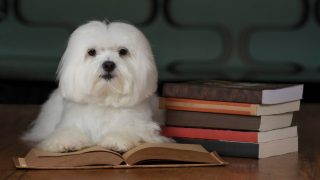 Join us at the Animal Legal Defense Fund Student Convention!
Law students: We are excited to invite you to Animal Legal Defense Fund's first ever Student Convention! The Convention will take place on the Friday leading up to the Animal Law Conference on October 13, 2017 in Portland, Oregon. At the Convention, you will meet and receive advice from leaders in the animal law field on how to make animal law a part of your career. From criminal to solo to pro bono turned non-profit, there is a way to do what you love in a way you'll love. The Convention also includes a keynote by Animal Legal Defense Fund founder, and "the Mother of Animal Law," Joyce Tischler.
You will learn about factory farming and the law from your peers through the Law Student Scholarship Panel. During the SALDF Summit, you will meet Student Animal Legal Defense Fund chapter members from different schools across the world to share ideas and discuss your chapters' successes and any issues you have encountered. We will also let you know about our resources and opportunities for law students, such as our clerkships, our Advancement of Animal Law Scholarships, SALDF project and travel grants, and more!
The Convention is free for law students! Please RSVP by October 1, 2017 to secure your spot as space is limited. We hope to see you there!
Related
Animal Legal Defense Fund initiated a lawsuit against Deer Haven Mini Zoo for violations of Endangered Species Act and state animal cruelty laws

Most Americans consider animals to be members of their family—and even best friends. So why do our laws still classify animals as property?

The Animal Legal Defense Fund vehemently opposes Texas veterinarian Kristen Lindsey's latest attempt to overturn the suspension of her veterinary license.