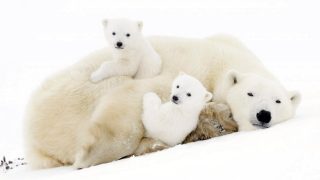 Thank you for your interest in hosting an event or activity to benefit the Animal Legal Defense Fund. Please complete this form in its entirety 60 days before your proposed event and submit any collateral created for your event to be reviewed for approval. If you have any questions, please reach out to Jenna Benton at jbenton@aldf.org.
A PDF version of this form is also available.
(*Required)
Thank you for choosing to support the Animal Legal Defense Fund! With your help, we can protect the lives and advance the interests of animals through the legal system across the United States.
Related
The California Court of Appeals affirmed a ruling by a lower court recognizing Society for the Prevention of Animal Cruelty (SPCA) organizations' ability to file lawsuits against entities that violate existing animal protection laws.

Reward for information leading to the arrest and conviction of the person or people responsible for illegally shooting and killing a red wolf in Tyrrell County, North Carolina.

Animal Legal Defense Fund files motion for summary judgement with damning evidence against the university
Since 1979, the Animal Legal Defense Fund has led the charge to win animals the legal protection they so desperately need—and deserve. Your generous gift will assure that we can continue to take on cases that advance the interests of animals.
Donate Now