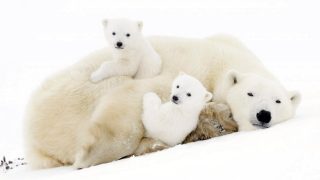 Thank you for your interest in hosting an event or activity to benefit the Animal Legal Defense Fund. Please complete this form in its entirety 60 days before your proposed event and submit any collateral created for your event to be reviewed for approval. If you have any questions, please reach out to Jenna Benton at jbenton@aldf.org.
A PDF version of this form is also available.
(*Required)
Thank you for choosing to support the Animal Legal Defense Fund! With your help, we can protect the lives and advance the interests of animals through the legal system across the United States.
Related
Actors Paul Wesley, Christina Ricci, Stevie Van Zandt and dozens of native and resident celebrities join the Animal Legal Defense Fund in an open letter urging the state's legislators to end the intensive confinement of mother pigs and calves in New Jersey.

The Animal Legal Defense Fund files amicus brief seeking to prevent industries from using public record exemptions to hide information from the public.

Animal Legal Defense Fund increases reward for information leading to the arrest and conviction of the person or people responsible for harassing manatee in Citrus County, Florida
Since 1979, the Animal Legal Defense Fund has led the charge to win animals the legal protection they so desperately need—and deserve. Your generous gift will assure that we can continue to take on cases that advance the interests of animals.
Donate Now