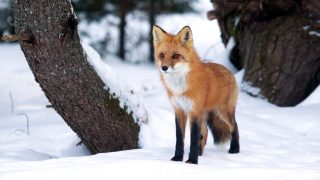 Case Update: Fighting USDA for Animal Welfare Records
In early 2017, the United States Department of Agriculture (USDA) suddenly removed public access to thousands of animal welfare reports concerning enforcement of the Animal Welfare Act (AWA), a federal law that regulates research labs, puppy mills, zoos, circuses, and more. The Animal Legal Defense Fund pledged to sue the USDA, and we did.
A court recently decided to dismiss our lawsuit. Last week we filed an appeal of that decision.
Our lawsuit argued that removing access to the database violates the Freedom of Information Act (FOIA), but the judge dismissed on the grounds that FOIA does not provide a remedy to enforce the USDA's obligation to publish records.
The judge also dismissed our claims under the Administrative Procedure Act (APA), which allows courts to set aside agency actions if they are "arbitrary, capricious, an abuse of discretion, or otherwise not in accordance with law." Without addressing whether the USDA's action was arbitrary or capricious, the court dismissed our claim on the basis that FOIA provides an adequate remedy.
In other words, the court decided that the Animal Legal Defense Fund should submit traditional FOIA requests to the USDA if we want to see any records. Our appeal argues that forcing animal protection organizations to rely on individual FOIA requests is a significant burden. Records that were previously immediately accessible at no cost now require every animal protection organization to manage voluminous FOIA requests that take months, even years, to process. Not to mention the possibility of large fees.
We want you to have the latest information on this case because we know how important it is to you, and to the animals we fight for using the evidence from animal welfare records.
We won't ever give up on fighting for the animals.
Related
Eighth Circuit Court of Appeals affirms roadside zoo's substandard care of endangered animals violated federal law.

Puerto Rico's only official zoo, Dr. Juan A. Rivero National Zoological Park, gained international attention last year for its abysmal conditions.

While the largest meat companies stand to profit from this privatized, speeded-up pig slaughter, animals, consumers, and slaughterhouse workers will pay a steep price.