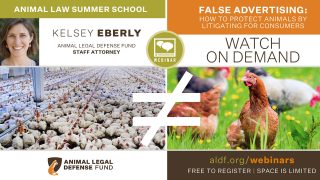 False Advertising: How to Protect Animals by Litigating for Consumers 2019
Presented 8/6/19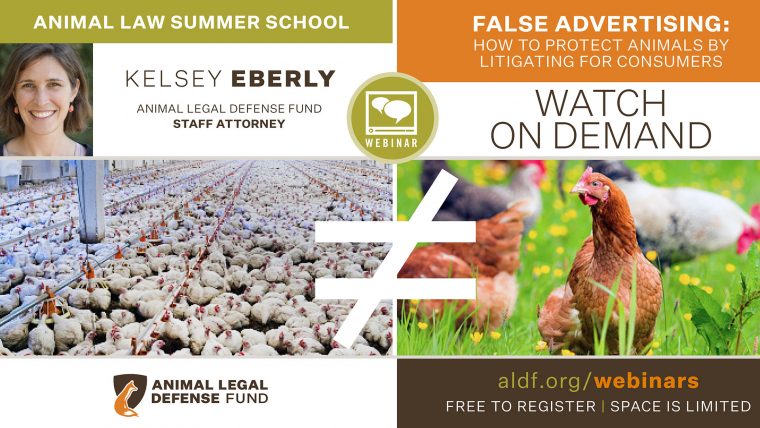 When companies try to trick conscientious consumers into buying animal products, companion animals, or tickets to animal performances with the false promise that these products or services are humane or cruelty-free, legal advocates have a variety of tools at their disposal to stop this "humane-washing."
Kelsey Eberly, staff attorney at the Animal Legal Defense Fund, will explain these tools to attendees and show how advocates can take away the market share for cruel products and services, protecting animals by holding companies accountable for their misrepresentations to consumers.
This webinar was previous recorded. Watch now!
Resources
Related
Lawsuit alleges large dairy company misleads consumers by misrepresenting the source of its milk

ACLU, GFI, and Animal Legal Defense Fund Lawsuit Defending Tofurky's First Amendment Rights Comes Amid Multi-State Censorship Efforts

Last night, a coalition of organizations asked the court to immediately stop enforcement of a new Missouri law that prohibits "misrepresenting" a product as "meat" unless it comes from a slaughtered animal.
Help animals win the legal protections they so desperately need and deserve, and ensure they have an advocate in courtrooms and legislatures across the country.
Take Action Now