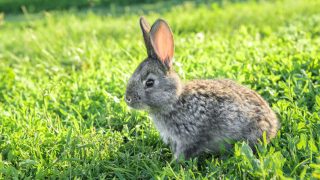 Unfortunately, some household products are not cruelty-free and contain animal products or were cruelly tested upon animals. Often items like makeup, hairspray, toothpaste, detergents, and shampoos have been tested on animals, while soap, candles, and glue may come from animal products.
Nowadays, plant-based alternatives are available in most grocery stores. Companies like Tarte, Too Faced, and other companies produce cruelty-free cosmetics, and green household products. Buying cruelty-free products is a great way to protect animals as a consumer.
Apps:
Cruelty Free helps users find cruelty-free household and personal products. Click here for Android.
Related
Animal Legal Defense Fund and American Wild Horse Campaign continue work to ensure wild horses' safety

Three baboons and two macaques removed from Cricket Hollow Zoo are transferred to primate sanctuary, following Animal Legal Defense Fund lawsuit

We've declared it "Stay At Home With Your Dog Day!" (#StayAtHomeWithYourDogDay) and invite you to join us for a friendly photo competition and share photos of your "Office Mutt-Mates" and "Cat Coworkers" working hard (and sometimes hardly working!).