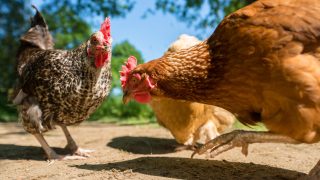 Animal Legal Defense Fund Announces Attorney + Advocate Chris Green as New Executive Director
Green, currently Executive Director of the Animal Law & Policy Program at Harvard University, will assume the role in September after a nationwide search; animal protection leaders praise selection.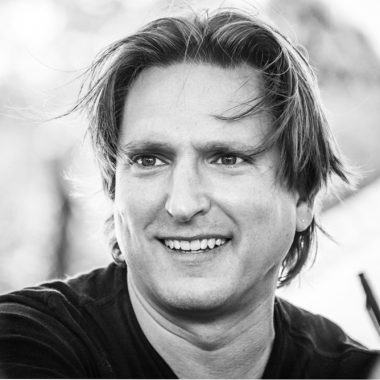 SAN FRANCISCO — Today, the Animal Legal Defense Fund announced Chris Green will become the organization's new executive director, assuming the role in September 2023. For the past eight years, Chris has been the inaugural executive director of the Brooks McCormick Jr. Animal Law & Policy Program at Harvard Law School. Green now will rejoin the Animal Legal Defense Fund where he established the nonprofit organization's Legislative Affairs Program and served as its director from 2013–2015.
"We are thrilled to have Chris Green rejoin the Animal Legal Defense Fund to invigorate the organization, pioneer new strategies, and build on the legacy we have made to protect animals through the legal system," says Animal Legal Defense Fund Board Chair Katherine Stirling. "We look forward to all that Animal Legal Defense Fund will accomplish in the years to come under his leadership."
"The Animal Legal Defense Fund is a true pioneer in the field of animal law and has developed some of the most critical, strategic, and impactful means of protecting and defending animals' interests across the entire spectrum of legal advocacy" says Chris Green. "It is an honor to rejoin the Animal Legal Defense Fund and I am excited to partner with the Board and incredibly talented staff to explore new and innovative approaches to become even more effective as we work to improve animals' lives every single day."
Chris will be the organization's third executive director, following Stephen Wells, who served from 2006–2023, and Joyce Tischler, who founded the Animal Legal Defense Fund in 1979 and served as executive director until 2006. Green was chosen after an extensive nationwide search by Kittleman and Associates; the organization has been led on an interim basis since March by Animal Legal Defense Fund Chief Programs Officer Kera Melrose.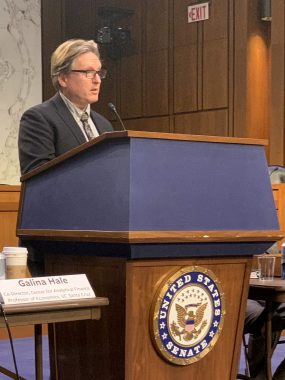 During his animal law career, Chris has helped defeat Ag-Gag legislation in several states, helped pass and defend farmed animal protection ballot measures, directed efforts that led to SeaWorld San Diego halting the breeding and import of new orcas, served on a National Academies committee that caused the U.S. Dept. of Veterans Affairs to stop using dogs in biomedical research, and mobilized hundreds of thousands of advocates in persuading the top three U.S. airlines to cease transporting "the big five" animal hunting trophies, which includes lions, leopards, elephants, rhinos, and buffalos. After a conference in China, Chris also rescued "Lily" a terrified Samoyed who was about to be slaughtered for food at a back-alley butcher stand and now is living her best life with his parents in Illinois. And just this week Chris was in Washington D.C., giving House and Senate congressional briefings opposing the EATS Act, which could nullify farmed animal protections in several states.
Chris also helped inaugurate the American Bar Association's TIPS Animal Law Committee in 2005 and served as its chair in 2015. In that capacity he successfully has enacted American Bar Association policy resolutions recommending that all U.S. legislative bodies outlaw the possession of dangerous wild animals and provide police officers with non-lethal animal encounter training. In 2022, the American Bar Association honored Chris with its award for "Excellence in the Advancement of Animal Law."
Chris helped grow the Harvard Program from an initial team of three to now having over 30 faculty, staff, lecturers, scholars, researchers, and fellows. He also helped launch Harvard's Animal Law & Policy Clinic in 2019 where up to 20 students each semester receives course credit to work on the Clinic's own animal protection lawsuits, policy initiatives, and regulatory matters — training to become future leaders themselves. Green's own academic scholarship has been published in the Animal Law Review and he has consulted on animal legal issues with dozens of major media outlets.
Across the animal protection sector, peers have expressed enthusiasm and support for the Animal Legal Defense Fund's hire of Chris Green.
"Such wonderful news for Chris, the Animal Legal Defense Fund, and the animal movement. Chris is an exceptional leader and visionary in animal law. So many of us — me included — have Chris to thank for mentoring us and guiding us to find ways to help animals through the law. I'm thrilled for the whole Animal Legal Defense Fund team and looking forward to seeing this next chapter of legal work for animals," says Daina Bray, Clinical Lecturer in Law and Senior Litigation Fellow, Law, Ethics & Animals Program at Yale University Law School.
"Chris is professional and a pleasure to work with," says Angela Fernandez, Professor of Law at University of Toronto. "He was a great asset when we were creating the Brooks Animal Law Digest: Canada at the University of Toronto, a counterpart to the US Digest produced at Harvard. He's a remarkable public speaker, engaging substantively and very thoughtfully on a range of issues including important developments like Prop 12. He has a very high EQ and is a careful person who elevates thinking over speaking in ways that make him very effective with people. He really gets things done. I have no doubt he will make a terrific Executive Director for the Animal Legal Defense Fund."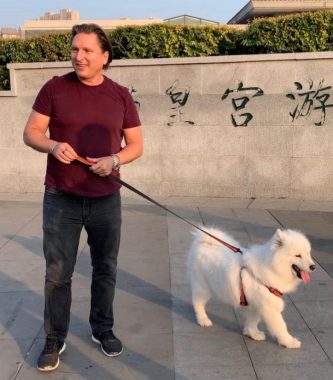 "Chris is the perfect person to lead the Animal Legal Defense Fund. His people skills are second to none, and he navigates complicated circumstances with ease, driving progress for animals in a way that few people can," says Camille Labchuk, Executive Director of Animal Justice. "Chris also has an impressive track record of championing diverse voices in the movement, and he actively promotes the careers of young people who are the animal law leaders of the future. I have enormous respect for him."
"Chris Green is an inspiring mentor and leader in the animal protection movement, and a leader who elevates the voices of others," says Nirva Patel, Chair of the Board of Directors at Farm Sanctuary. "Chris has the ability to reignite hope and more importantly, to reenergize in an intellectual and logical way. His wide network and contribution to many wins in animal protection make him perfectly positioned to analyze any strategic initiative in order to maximize resources and ultimately impact for the billions of animals who suffer every day."
"Chris Green and the Animal Legal Defense Fund are a superb match," says Jo-Anne McArthur, award-winning photojournalist, Founder and President of We Animals Media. "Chris is an inspiring soul for many of us engaged in this work and I cannot wait to see what he and ALDF accomplish together with this next big step. I am so excited and encouraged for all involved."
Chris himself is an alumnus of Harvard Law School and the University of Illinois, where he created the school's first Environmental Science degree. As a student, he took Harvard's first ever Animal Law course and served as an officer of the Animal Legal Defense Fund Harvard Student Chapter when Bob Barker established his Endowment for the Study of Animal Rights Law. Chris additionally has spent several decades working in the fine arts, film, and music industries, and currently manages an Illinois farm that has remained in his family for 185 years.
For interviews and media inquiries please contact Mike Heymsfield, media@aldf.org, 707-364-8387.
Join the Animal Legal Defense Fund's email list to stay up to date on lawsuits, legislation, and regulations affecting animals.
Sign Up Now
Related
This action is for U.S. residents only.

The victory follows the passage of a factory farming law and efforts to curtail the construction of new mega dairies in the state

Lawsuit filed by the Animal Legal Defense Fund and The Good Food Institute asserts that the law imposes unclear and vague standards on plant-based meat producers