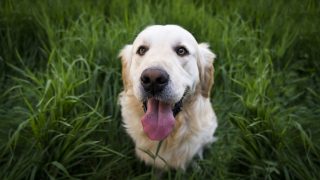 Charity Navigator Awards Highest Possible Rating to the Animal Legal Defense Fund
Organization receives 4-star rating four years in a row
Contact: media@aldf.org, 201-679-7088
Cotati, CA – Charity Navigator, America's largest independent charity evaluator, awarded a 4-star rating to the Animal Legal Defense Fund, the nation's leading legal advocacy organization for animals, for the fourth consecutive year.
This honor demonstrates that the Animal Legal Defense Fund upholds an unwavering commitment to transparency, accountability and financial health. Our organization "exceeds industry standards and outperforms most charities in its cause," according to Charity Navigator.
Charity Navigator continues to improve the resources available for conscious giving. With a trusted rating system that carefully analyzes key performance measures, the website expertly assisting donors in making informed philanthropic decisions.
Less than a quarter of organizations rated by Charity Navigator have received a 4-star rating, the highest rating available. Only 16.4 percent of the 1.8 million U.S. nonprofits evaluated have maintained a 4-star rating for four years in a row.
"We work tirelessly to enforce existing anti-cruelty laws and advance legal protections to create a just legal system for animals. As part of that work, we fight for transparency in law and policy," says Animal Legal Defense Fund Executive Director Stephen Wells. "An exceptional 4-star rating four years in a row reflects our organization's commitment to transparency, as well. This commitment is reflected in all aspects of our work."
Guidestar, a database specializing in U.S. nonprofit reporting, has also presented the Animal Legal Defense Fund with a platinum status seal of transparency for 2018. The Animal Legal Defense Fund is recognized as a Better Business Bureau accredited charity, and a "Best in America" charity, awarded by Independent Charities of America, as well.
Help animals win the legal protections they so desperately need and deserve, and ensure they have an advocate in courtrooms and legislatures across the country.
Take Action Now
Related
Animal Legal Defense Fund partners with National Council of Juvenile and Family Court Judges release a Technical Assistance Bulletin exploring "The Link" between animal cruelty and interpersonal violence.

The California Ecosystems Protection Act has continued to move through the California legislature – has passed the California Assembly and several Senate committees. This critical bill would ban the super-toxic rodenticides that are killing wildlife.

When companies try to trick consumers into buying animal products with the false promise that these products or services are humane or cruelty-free, legal advocates have a variety of tools at their disposal to stop this "humane-washing."