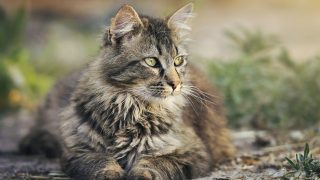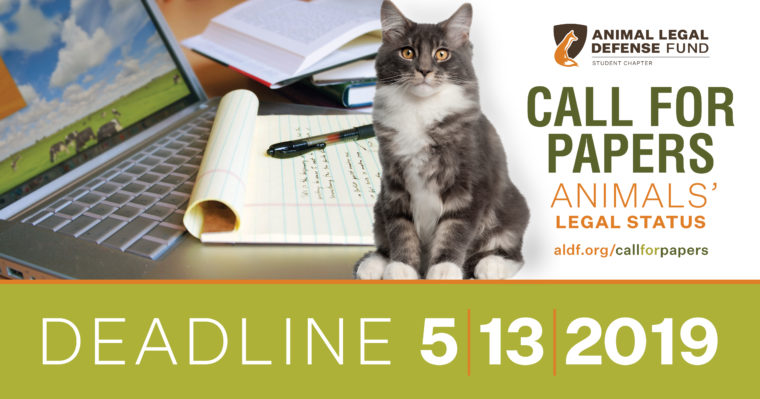 We are currently accepting submissions for a panel highlighting law student scholarship on animals' legal status during the 2019 Animal Legal Defense Fund Student Convention, which will be held on the Friday leading up to the Animal Law Conference in Portland, OR.
Friday, October 25, 2019
9:00AM – 4:00PM
Portland Art Museum
Portland, OR
The Student Convention will provide an opportunity for students to meet and receive career advice from leaders in animal law and network with Animal Legal Defense Fund student chapter members from law schools across the country and beyond.
The event is free for student chapter members and will include a career panel featuring animal law experts from a variety of occupational backgrounds; lunch and special TBA keynote presentation; and an interactive roundtable session providing an opportunity to discuss issues and share ideas with other student chapter members.
CALL FOR PAPERS
Those interested in presenting on the law student panel should submit a completed paper on the topic of animals' legal status. Potential sub-topics include but are not limited to: animal welfare vs. animal rights; current trends in advancing animals' legal status; animals as victims; personhood vs. property statuses; standing; etc. You may also submit a paper on any broader issue (fur trade, treatment of farmed animals, wildlife, etc.), so long as there is in-depth discussion on how animals' legal status impacts that issue.
Panel papers will be chosen by a committee of leading animal law professors. Authors of select papers will be invited to present their work at the Student Convention and will receive a travel grant to attend both the convention and the Animal Law Conference that immediately follows.
SUBMISSION GUIDELINES (please read carefully):
Author must have been enrolled in law school when the paper was written.
Papers must have been written within the last two years.
Only complete papers will be considered. There is no length requirement.
Remove identification (name and law school) from your paper but include this information separately.
Presenters must attend the convention in person and will have approximately 25 minutes to present their paper.
Papers may be published or unpublished, but if published permission must be obtained to share the paper on the conference website and in CLE materials.
By submitting a paper you are affirming that it has been fact-checked and sources appropriately cited.
Must be fluent in English and comfortable presenting and answering questions without a translator.
The deadline to submit a paper is May 14, 2018.
Papers should be submitted in PDF or Word format with paper title only at the top. Other identifying information removed (do not include your name or law school). In a separate document or the body of the email include your name, paper title, law school, and graduation date. Send submissions to Priscilla Rader with the subject line "Law Student Panel CFP."
You will be notified of the status of your submission by the end of June.
REGISTRATION
The Animal Law Conference will commence after the Student Convention concludes, taking place over the weekend of Oct. 25-27, 2019.
Registration for the conference opens April 1, 2019. Travel grants will be available to members of active student chapters. More details will be posted on the conference website as they become available.
Related
Today, a coalition of public interest groups, led by the Animal Legal Defense Fund, filed a lawsuit challenging the constitutionality of Iowa's new Ag-Gag law — a law that is substantively similar to an Iowa law struck down by the same federal court.

Reward Offered by Animal Legal Defense Fund for Information Leading to Arrest/Conviction

We need your help to make Texas the next state to protect dogs in hot cars!
We are currently accepting submissions for a panel highlighting law student scholarship on animals' legal status during the 2019 Animal Legal Defense Fund Student Convention.
Apply Now