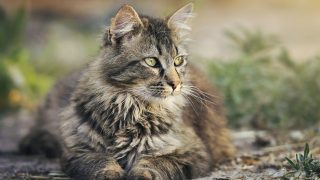 Due to the uncertainty of what the COVID-19 landscape will be this fall and the likelihood that social distancing orders will still be in place, we've made the difficult decision to transition this year's in-person Student Convention to a fully virtual event. More information coming soon.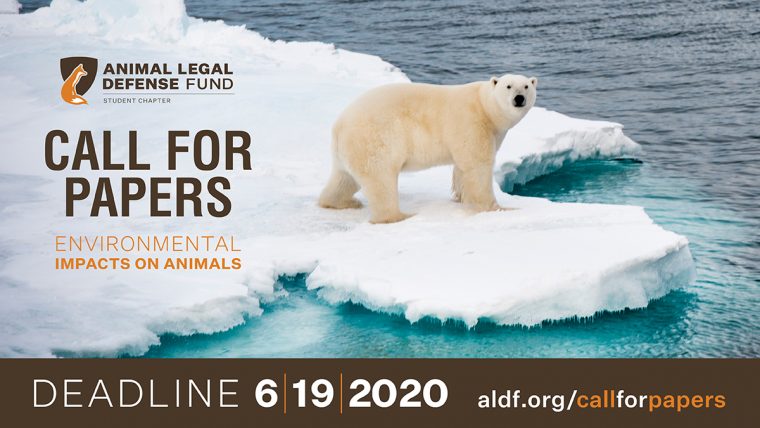 Friday, October 23, 2020
9:00 a.m. – 4:30 p.m.
Baltimore, Maryland
Deadline: June 19, 2020
We are currently accepting submissions for a panel highlighting law student scholarship on environmental impacts on animals during the 2020 Animal Legal Defense Fund Student Convention. The Student Convention will be held on the Friday leading up to the Animal Law Conference, which is which co-presented by the Animal Legal Defense Fund and the Center for Animal Law Studies at Lewis & Clark Law School.
The Student Convention will provide an opportunity for students to meet and receive career advice from leaders in animal law and network with Animal Legal Defense Fund student chapter members from law schools across the country and beyond.
The event open to law students and will include a career panel featuring animal law experts from a variety of occupational backgrounds, lunch and special TBA keynote presentation, and an interactive roundtable session providing an opportunity to discuss issues and share ideas with other student chapter members. In addition, three students will be selected to present their papers on the Law Student Scholarship Panel.
CALL FOR PAPERS
Those interested in presenting on the Law Student Scholarship panel should submit a completed paper on the topic of environmental impacts on animals. Potential sub-topics include but are not limited to: factory farming, global ecosystem changes, food law/policy, legislative work, aquatic animals, environmental justice, weather changes, and wildlife protection. However, there are countless other topics and we welcome innovation – the most important requirement is that animals are at the center of discussion.
Panel papers will be chosen by a committee of leading animal law professors and will be scored anonymously. Authors of selected papers will be invited to present their work at the Student Convention and will receive a travel grant to attend both the Convention and the Animal Law Conference.
SUBMISSION GUIDELINES (please read carefully):
Author must have been enrolled in law school when the paper was written.
Papers must have been written within the last two years.
Only complete papers will be considered. There is no length requirement.
Remove identification (name and law school) from your paper but include this information separately.
Presenters must attend the convention in person and will have approximately 25 minutes to present their paper.
Papers may be published or unpublished, but if published permission must be obtained to share the paper on the conference website.
By submitting a paper you are affirming that it has been fact-checked and sources appropriately cited.
Must be fluent in English and comfortable presenting and answering questions without a translator.
The deadline to submit a paper is June 19, 2020.
Papers should be submitted in PDF format with paper title only at the top with all other identifying information removed (name, law school, etc.). In a separate document or in the body of the email, include your name, paper title, law school, and graduation date. Send submissions to Priscilla Rader at prader@aldf.org with the subject line "ALDF Call for Papers" by the deadline. You will be notified of the status of your submission by the end of June.
The Animal Law Conference will commence after the Student Convention concludes, taking place over the weekend of Oct. 23-25, 2020. Registration for the conference opens May 1, 2020. Travel grants will be available to members of active student chapters. More details will be posted on the conference website as they become available.
Related
Long-time Miami resident asks Senators Marco Rubio and Rick Scott to co-sponsor the Big Cat Public Safety Act

Reforms emphasize coexistence with coyotes and other wildlife

After learning about orca captivity the troops made posters highlighting facts about captive orcas and encouraging others not to support businesses that exploit animals.
We are currently accepting submissions for a panel highlighting law student scholarship on animals' legal status during the 2019 Animal Legal Defense Fund Student Convention.
Apply Now