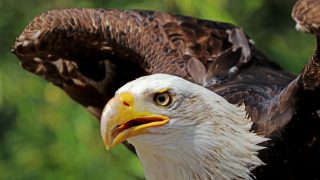 California: Help protect animals from dangerous rodenticides!
This action is for California residents only.
Wildlife, companion animals, and children are all vulnerable to accidental rodenticide poisoning. The California Department of Pesticide Regulation (DPR) has documented 38 species that have been affected by rodenticide poisonings. Meanwhile, thousands of accidental human poisonings — primarily in children under age 6 — were attributed to rat poison in 2021, according to the American Association of Poison Control Centers. And more than 100 companion animals die each year due to rodenticides, research from the U.S. Environmental Protection Agency indicates.
An Act Related to Pesticides (A.B. 1322) would add diphacinone to California's existing rodenticide moratorium and require the California DPR to develop stronger restrictions on second-generation anticoagulant rodenticides and diphacinone to reduce unintended poisonings.
Contact Governor Newsom today and urge him to sign A.B. 1322 into law. Below is some sample language you can use to help you write your message, but remember, personalized messages are more impactful!
Related
The gift of more than $1 million will fund the program over the next four years

This action is for U.S. residents only.

The victory follows the passage of a factory farming law and efforts to curtail the construction of new mega dairies in the state