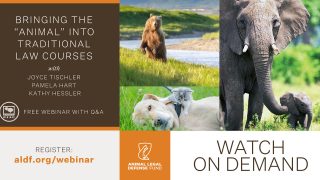 Bringing the "Animal" into Traditional Law Courses 2018
Presented 9/28/18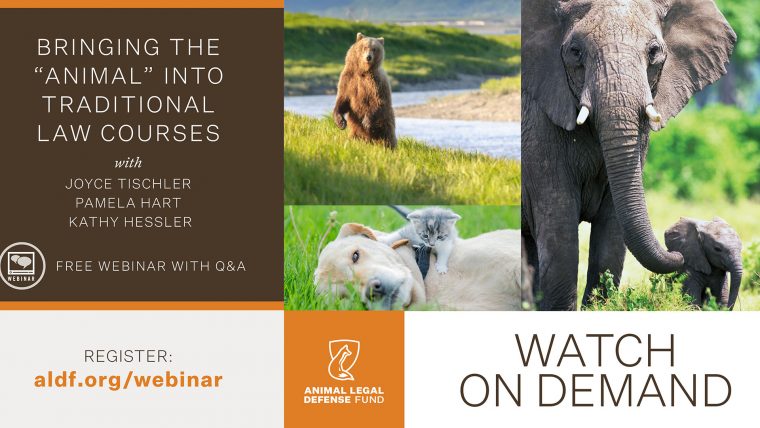 Join us for a free, interactive webinar to learn how you can easily incorporate animal law into your existing courses. The webinar will be led by the authors of Animal Law — New Perspectives on Teaching Traditional Law, a first-of-its kind casebook unique for its turnkey approach to adding animal law to "traditional" courses. The book adds a fresh perspective on the courses you are already teaching and introduces law students to the relevance of animal issues in a variety of areas including:
Constitutional Law
Contract Law
Criminal Law
Environmental Law
Property Law
Tort Law
Wills and Trusts Law
Law professors are encouraged to attend! The webinar is free, but space is limited.
For more information, please visit aldf.org/casebook.
Related
Extreme changes to the regulations have widespread consequences for animals, surrounding communities, and the environment

The Animal Legal Defense Fund, the nation's preeminent legal advocacy organization for animals, is offering a $5,000 reward for information leading to the arrest and conviction of the person or people responsible for illegally trapping a coyote in Essex County, Massachusetts.

Animal Legal Defense Fund sues Foster Farms for violating California law by using cruel, water-intensive slaughter method during megadrought