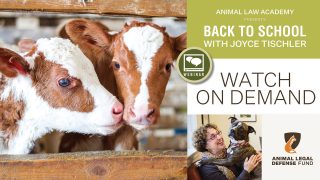 Back to School 2018
Presented 9/6/18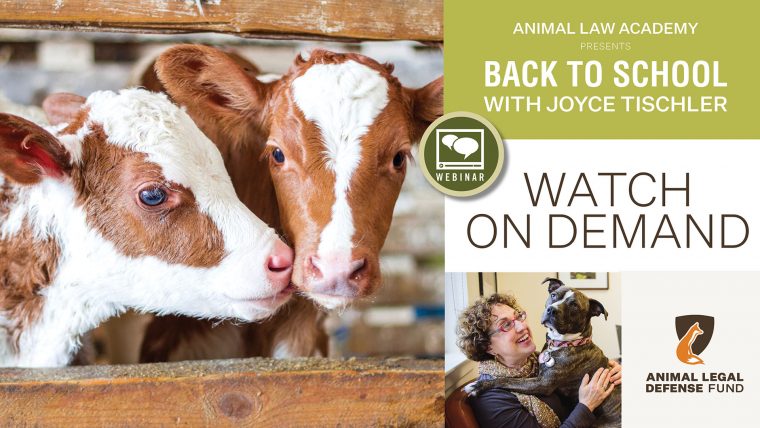 Join the Animal Legal Defense Fund for a special Back to School webinar with founder and "Mother of Animal Law," Joyce Tischler! During this interactive webinar, Joyce will detail the lives of farmed animals and the laws (or lack thereof) that protect them. Joyce will also discuss ways that law students can get involved to help farmed animals and resources/opportunities provided by the Animal Legal Defense Fund to assist students in doing so.
Related
After multiple lawsuits filed and fought by the Animal Legal Defense Fund, the Tiger Truck Stop has finally stopped exhibiting animals and tore down its cages. The Tiger Truck Stop, the infamous gas station in Gross Tete, Louisiana, held Tony — an endangered Siberian-Bengal tiger — from the age of 6-months until his death at the age of 17 in 2017.

Today the Animal Legal Defense Fund announced a settlement agreement with the West Virginia State Police, State Trooper Seth Cook, and Colonel C.R. "Jay" Smithers, in a lawsuit filed after Tiffanie Hupp intervened when Officer Cook drew his gun and aimed it at the family dog, Buddy.

A series of billboards, in English and Spanish, are launching near slaughterhouses across the country — offering an online tip portal where industrial animal agriculture workers can report any concerns. Joaquin Phoenix partnered with the Animal Legal Defense Fund in offering and promoting ReportAnimalAg.com to allow individuals to remain anonymous.