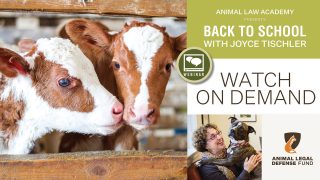 Back to School 2018
Presented 9/6/18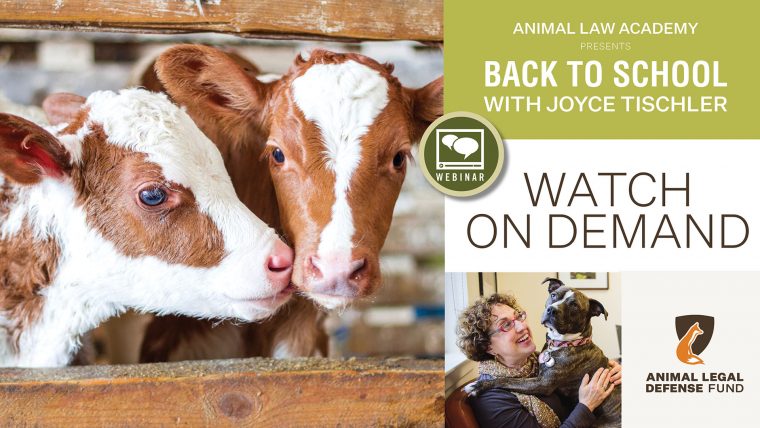 Join the Animal Legal Defense Fund for a special Back to School webinar with founder and "Mother of Animal Law," Joyce Tischler! During this interactive webinar, Joyce will detail the lives of farmed animals and the laws (or lack thereof) that protect them. Joyce will also discuss ways that law students can get involved to help farmed animals and resources/opportunities provided by the Animal Legal Defense Fund to assist students in doing so.
Related
As the Animal Legal Defense Fund combats dogfighting by working with state officials to create stronger laws and more effective penalties for those who engage in this crime, we're also hard at work to ensure the best possible outcomes for dogfighting victims.

The Animal Legal Defense Fund, the nation's preeminent legal advocacy organization for animals, and Humane Rescue Alliance (HRA) are offering a $10,000 reward for information leading to the arrest and conviction of the person or people responsible for the abandonment and stabbing of a senior-aged dog named Ladybell on July 12, 2020.

Earlier this summer, the driver of a pig transport truck struck and killed longtime animal advocate Regan Russell. The circumstances regarding her death are not fully known to the public, but top to bottom, the animal agriculture industry is rarely held accountable.