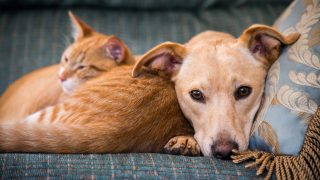 Animals' Legal Status: Current Issues & Future Directions 2018
Presented 5/4/18
Lora Dunn, Director of the Criminal Justice Program for the Animal Legal Defense Fund, will discuss animals' current legal status as property and how this status can hinder animal protection within the criminal law context. She will also highlight creative legal arguments that use this status for the animals' benefit. Lora will lastly discuss recent victories in advancing animals' legal status, particularly as victims.
Matthew Liebman, Director of Litigation for the Animal Legal Defense Fund, will discuss animals' legal status as property through the lens of civil litigation, including common issues that arise because of it. He will also discuss innovative approaches that have been used to move this status forward and the different theories involved.
This webinar has already taken place. You can watch a recording of the session here. 
Related
In the wake of the COVID-19 pandemic and mounting criticism of the dog meat trade from Chinese citizens, the national government of China has issued draft guidelines to reclassify dogs from "livestock" to "companion animals."

In the U.S., some municipalities are grappling with whether pigs kept as companions should be allowed in residential areas that exclude animals legally defined as "livestock."

'Tiger King' could have been a change agent. Despite the impetus of the 5-year project — finding a big cat in someone's white van in the heat of summer — a deliberate choice was made not to focus on the tigers at all. Their story remains untold.