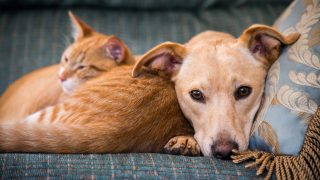 Animals' Legal Status: Current Issues & Future Directions 2018
Presented 5/4/18
Lora Dunn, Director of the Criminal Justice Program for the Animal Legal Defense Fund, will discuss animals' current legal status as property and how this status can hinder animal protection within the criminal law context. She will also highlight creative legal arguments that use this status for the animals' benefit. Lora will lastly discuss recent victories in advancing animals' legal status, particularly as victims.
Matthew Liebman, Director of Litigation for the Animal Legal Defense Fund, will discuss animals' legal status as property through the lens of civil litigation, including common issues that arise because of it. He will also discuss innovative approaches that have been used to move this status forward and the different theories involved.
This webinar has already taken place. You can watch a recording of the session here.
Related
The Animal Legal Defense Fund announced the expansion of its Animal Law Course Grant Program to allow accredited law schools to apply for $5,000 grants to fund new introductory and advanced animal law courses, or existing courses that are in danger of being cancelled due to budget cuts.

The United States District Court for the Northern District of California ruled in favor of the Animal Legal Defense Fund and its co-plaintiffs, denying an attempt by the Food and Drug Administration (FDA) to dismiss a lawsuit against the agency.

A Courtroom Animal Advocate Program (CAAP) bill, S.2868/A.4533, which would allow law students and volunteer lawyers to advocate for animal victims in cruelty criminal cases, unanimously passed the New Jersey Senate. The bill is sponsored by Senator Nicholas Scutari and Assemblyman Raj Mukherji and endorsed by the Animal Legal Defense Fund.