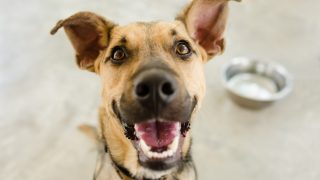 Congratulations to the 2015 SALDF Chapters of the Year!
The Animal Legal Defense Fund would like to congratulate the Student Animal Legal Defense Fund chapters at George Washington University Law School (GW) and Harvard Law School (HLS) for winning the 2015 SALDF Chapter of the Year Awards! The awards celebrate SALDF chapters that have shown incredible efforts to advance the field of animal law and advocate for animals on campus and in their surrounding community.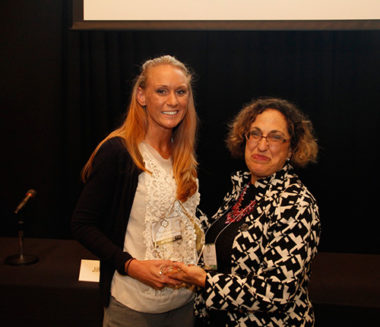 The GW SALDF chapter held numerous events in the 2014-2015 academic year that raised awareness of the need for protections for wild and farmed animals, and those used in experimentation and entertainment. The chapter also hosted speakers, including journalist and author Will Potter.
During ALDF's Speak Out for Farmed Animals Week, GW SALDF members staffed a table offering ALDF materials and free vegan treats, visited Poplar Spring Animal Sanctuary, and held a successful pay-per-view event using an innovative outreach strategy (people are offered $1 to view a short film on the experience farmed animals go through on their way to becoming food). For ALDF's National Justice for Animals Week, the chapter hosted a free vegan breakfast, an animal law career panel, and an eye-opening discussion on Ag-Gag laws with Taylor Radig, an investigator who was charged with animal cruelty for documenting animal abuse at a farm, and co-hosted a screening of the film Cowspiracy: The Sustainability Secret.
Involvement in the community is also important to GW SALDF. The chapter built shelters for feral cats, and participated in the Farm Sanctuary's Walk for Farm Animals and the Global March for Elephants and Rhinos. Members shadowed local humane officers as they responded to animal cruelty calls and attended oral arguments for Carol Grunewald v. Jonathan Jarvis, the challenge to the National Park Service's deer-killing program in Washington, D.C.'s Rock Creek Park. They also held a companion animal study break, where students lined up to cuddle with adoptable dogs and cats from local shelters, and raised more than $1,000 to support their projects through a companion animal photo contest!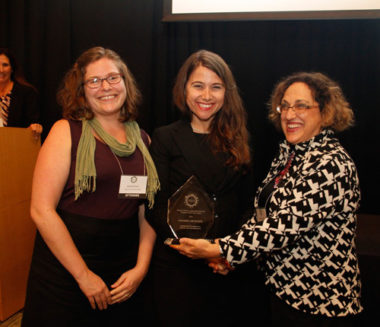 The Harvard Law School (HLS) SALDF chapter raised awareness of animal law among law students, faculty, and the broader campus community by publishing articles in the Harvard Law Record and Harvard Crimson, and holding 17 packed events throughout the 2014-2015 academic year! The events averaged 70 attendees, with some drawing more than 100. The chapter maximized attendance by promoting its events on school chalkboards, bulletin boards, and its Facebook page.
HLS SALDF was proud to host leaders in the animal protection movement, such as Ingrid Newkirk, president of People for the Ethical Treatment of Animals (PETA), who spoke about history's progress toward recognizing groups as deserving of rights, and experts in the field of animal law such as Carter Dillard, ALDF director of litigation, who spoke on Animal Rights, Human Rights, and the Future of our Planet. HLS SALDF raised awareness of animal agriculture with a screening of Cowspiracy and a virtual reality display that gave students firsthand experience of what it's like to be a chicken. The chapter hosted Lewis Bollard, Humane Society of the United States (HSUS) policy advisor, who spoke on Ag-Gag laws, and Liz Hallinan, Compassion Over Killing director of policy, who talked about animal and human rights abuses in factory farming. The chapter also promoted plant-based eating with a talk on vegan diets for athletes, a screening of Forks Over Knives, and speakers like Josh Tetrick, Hampton Creek CEO, and Dr. Michael Greger, HSUS director of public health.
HLS SALDF also addressed the popular issue of wild animals in captivity through talks by Chris Green, former ALDF legislative director (and current executive director of the Animal Law & Policy Program at Harvard Law School), who spoke about legal developments in this area, and Death at SeaWorld author David Kirby, who spoke on the plight of captive orcas. HLS SALDF also helped host the 2015 National Animal Law Competitions.
Thank you to the chapters that took the time to apply for this year's award and to all of our SALDF chapters for the amazing work you are doing for animals!
Related
The amicus briefs from notable experts including Harvard University's Laurence H. Tribe filed in support of neglected horse's lawsuit against his former abuser

Join co-host Jackson Galaxy, comedian Nikki Glaser, and other special guests

The awardees helped on several critical Animal Legal Defense Fund cases