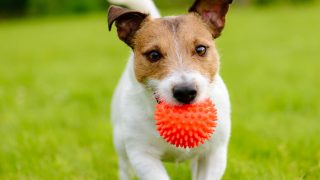 Congratulations to the 2017 SALDF Chapters of the Year!
Congratulations to the New Zealand Otago Faculty of Law and Vermont School of Law Student Animal Legal Defense Fund (SALDF) chapters for winning the 2017 SALDF Chapter of the Year Awards!
The awards celebrate SALDF chapters that are strong voices for animals on campus and in their community and have shown incredible efforts to advance the field of animal law.
SALDF chapters play an important role in the growing field of animal law. Through raising awareness of animal abuse, they show their law school communities that animal protection is a serious social justice issue. SALDF members are future attorneys, legislators and judges who will be influential in changing the law to better protect animals.
The Otago SALDF chapter's work covered a broad spectrum of issues across the field of animal law. The chapter campaigned strongly against their university's new animal research facility, and even obtained student representation on the university's Animal Use & Compliance Steering Group. The chapter held many events, including a plant-based sausage sizzle, a talk on careers in animal law, and its most popular Animal Law Week ever, which included events on alternatives to animal testing, animal sentience, legal protection of dolphins, the link between slaughterhouses and violent crime, and the legal rights of vegans. Chapter members also participated in the inaugural New Zealand Animal Law Conference.
The Vermont SALDF chapter also had an incredibly successful year. Over 100 students attended their annual Vegan Thanksgiving event. The chapter held a symposium on the SALDF Program Guide topic of captive wild animals, a speaker event and movie night on the plight of pit bulls, and got active locally by drafting a letter to the Montreal mayor opposing its breed ban. The chapter also supported the Vermont animal protection community by volunteering at a farmed animal sanctuary and raising over $500 for a local humane society through its "Paws-4-Beer" fundraiser.
Thank you to the chapters that applied for this year's award and to all of our SALDF chapters for your dedication to and hard work for the animals!
Related
The amicus briefs from notable experts including Harvard University's Laurence H. Tribe filed in support of neglected horse's lawsuit against his former abuser

Join co-host Jackson Galaxy, comedian Nikki Glaser, and other special guests

The awardees helped on several critical Animal Legal Defense Fund cases